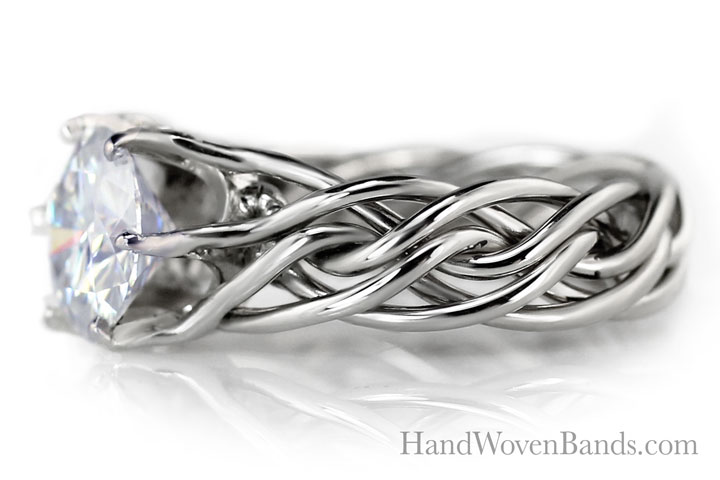 After selecting your ROUND diamond in a PRONG setting you can add this upgrade to your cart and Todd will add the custom prong work to the braid you've chosen. This is a very involved and artistic work of art where todd pulls the braid up and around the prongs to make a seamless work of art that holds your diamond securely.
How to Design Your Diamond Ring with Prong Work
Design your braid then add to cart.
Choose a Round diamond or Moissanite. After choosing your round stone make sure to choose the 'PRONG' setting. Add it to cart.
3.) Click Button Above on This Page
Click the button on top to add 'Custom Prong Work' to cart and Todd will create your custom piece. 
Confused? If you have any questions please email us at:
All of Todd Alan's designs are protected by copyright.