All of Todd Alan's designs are protected by copyright.
A safe Place to create your wedding rings
Welcome! Here at Todd Alan Studios, we honor love in all forms and support the rights of all people to celebrate their love in whatever way they choose. We carry a large selection of rings for same sex couples. Many same-sex couples often choose the same style of ring for both people which allows us to make their rings from the same braid.
A safe place to find: gay wedding rings, lesbian wedding rings, commitment rings, same-sex wedding rings, and gay wedding bands.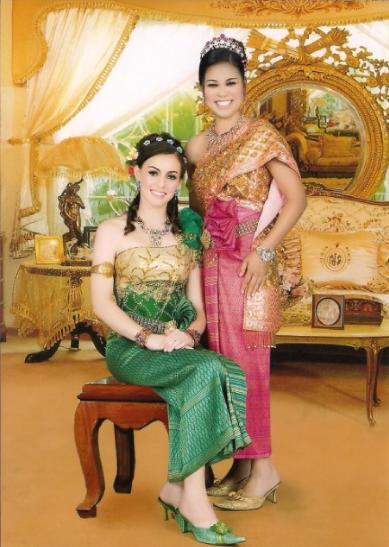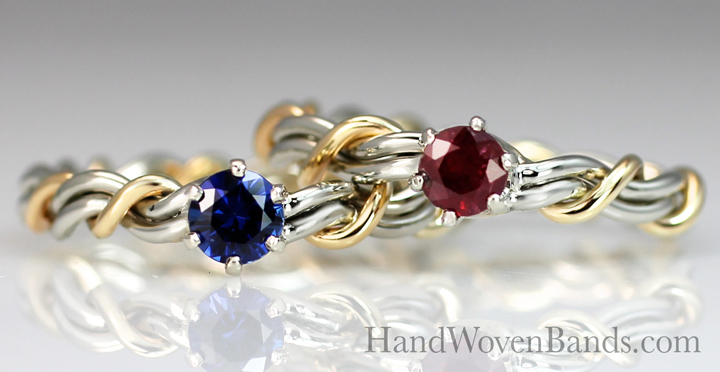 If you like our style of braided rings, feel free to contact us. Feel free to be yourself and tell us what you envision – we will be honored to help you and your partner choose the perfect wedding or commitment rings to celebrate your lives together. Thanks Todd
(941) 217-4969
A Word from Our Customers
As a same-sex couple looking for wedding bands, we were made to feel awkward and even somewhat unwelcome at some jewelry stores so we quickly moved on to jewelry websites to do our browsing and hopefully our purchase of a unique beautiful band.  We went through many websites and were quite dismayed at the selection of always the same types of bands until we came across a link to the wonderfully unique website of Todd's handwoven bands.  Plus the website had an amazing bonus – the home page stated that they had a fine line of "wedding and commitment bands".  The site was letting us know that we were welcome and would be treated well." 
"Well, that turned out to be an understatement.  Besides the beautiful selection of such quality unique symbolic bands, we had amazing service and most importantly respect and recognition of our relationship.  We were welcome, allowed to be ourselves and even congratulated with the delivery of our rings.  It was truly a pleasure dealing with Todd and his staff and we thank them for the product and service they offer.  I couldn't put it better than Todd himself when he wrote me "we have nothing but care and respect for all people in love."  Thank you Todd.  We love sharing the word of your website, beautiful symbolic jewelry and your warm and genuine welcome to anyone and everyone."   — Carol and Jan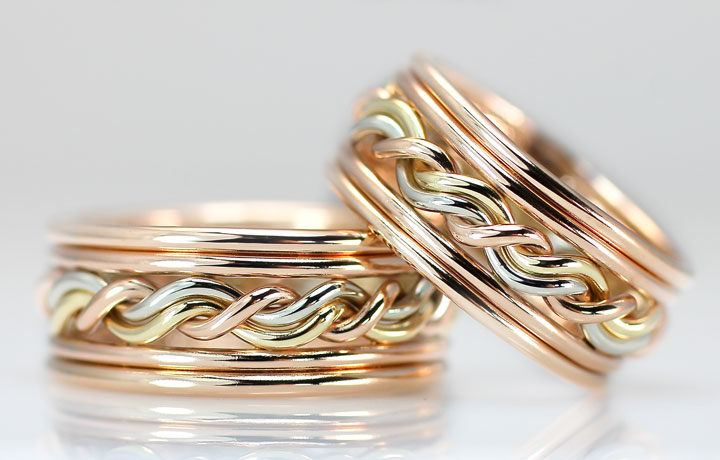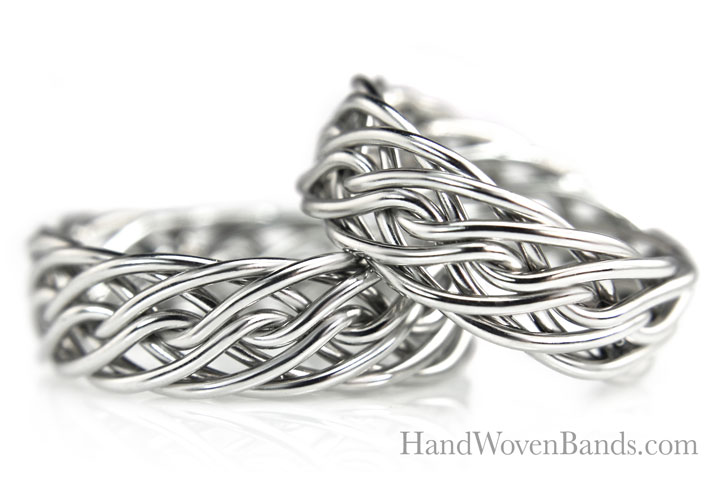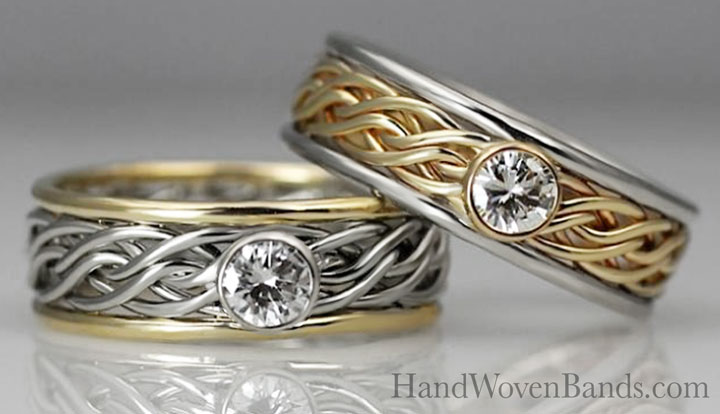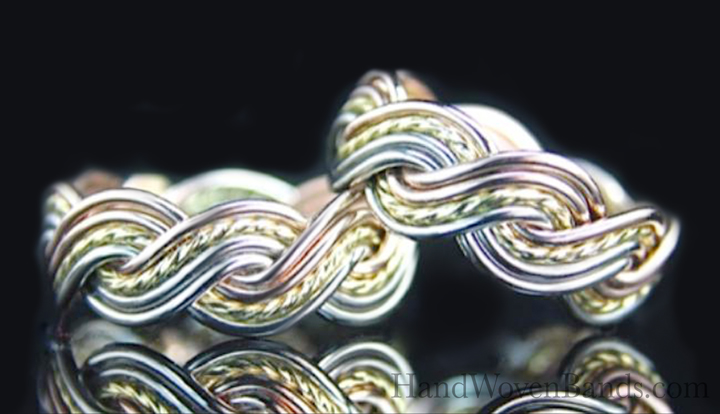 Todd, 
  Karen & I wanted to drop you a quick note of thanks.  We can't thank you enough for crafting our rings so quickly and getting them to us by Christmas.  
  We have been talking about rings for some time now and knew the minute we saw yours that these were the ones.  We opened them Christmas morning and this gift to each other was more than either could have imagined.
  The pictures on your site truly do not do the items justice.  These rings are so beautifully made with an attention to detail that upon opening the box they literally took our breath away.  We are both thrilled as they are exactly what we were looking for and more than we hoped for.
  We wear them now as a sign of our commitment and love.  You put that same commitment and love into your jewelry and it shows in these wonderful pieces. You have a gift, and we thank you for sharing your gift with us.  
Have a safe and wonderful holiday season,
Missy & Karen