All of Todd Alan's designs are protected by copyright.
Mother's Rings and Family Rings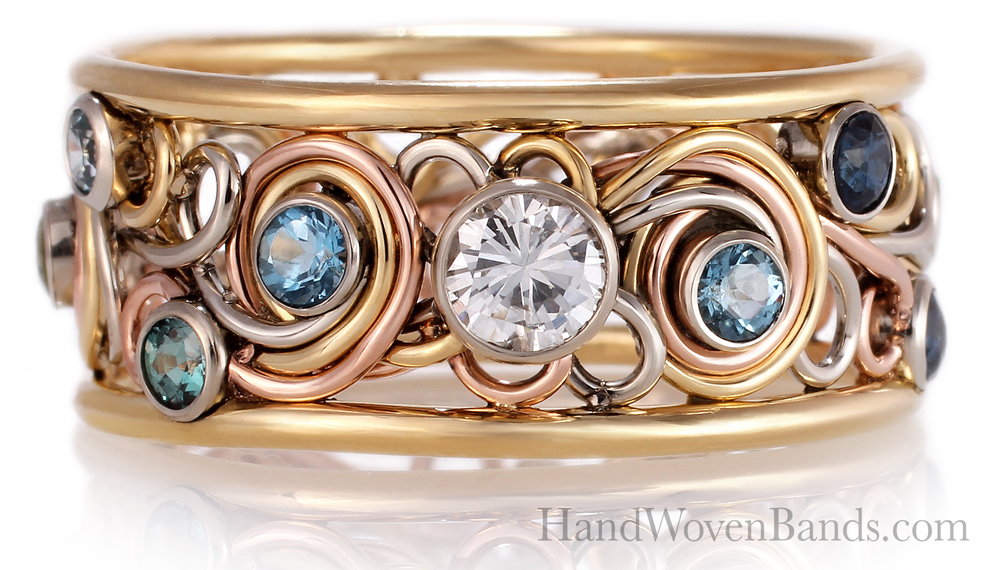 Todd's unique take of the idea of a Mother's Ring incorporates both motherhood and children to form a deeply personal and special gift she will treasure. This new addition to Todd's Collection has created a classification all its own. The process of creating a swirl ring, by its very nature, ensures each ring comes out completely differently than the last. 
After completing the swirl ring's braiding, Todd then adds the chosen birthstone of each of the Mother's children or grandchildren. Thus the incredible individuality is represented as no two rings will ever be alike. Old gold and heirloom diamonds and gemstones can be incorporated into any of our designs. We invite you to call our email us so that we may set up a consultation and agree on a quote. We want your ring to be just as special as the woman you are celebrating. We are available during normal business hours to help make that a reality. You can design your ring below or call us at 941-217-4969. You can also email: todd@handwovenbands.com. 
Learn About the Ring Options Above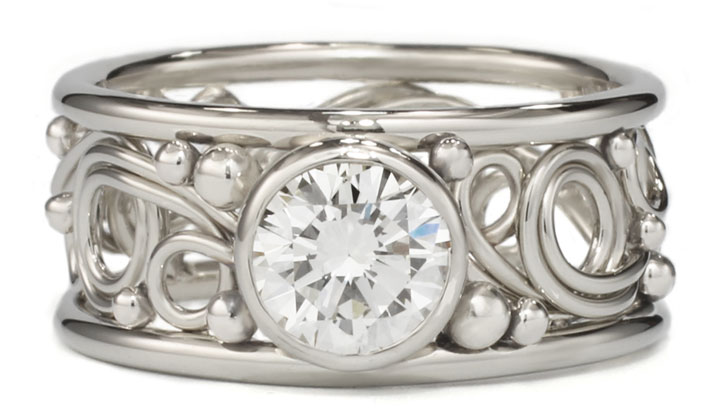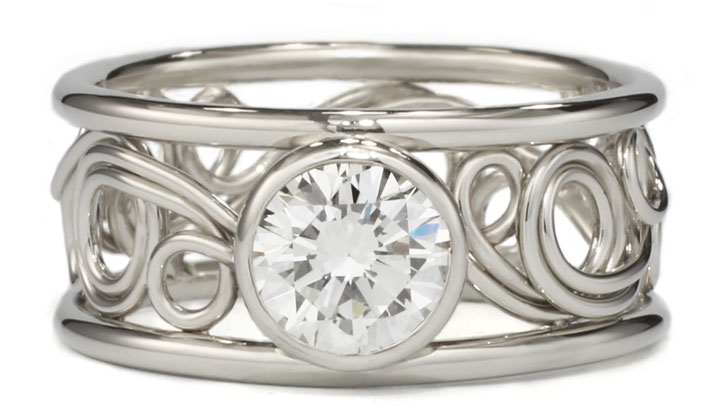 If your mother doesn't prefer rings, Todd has designed this necklace as a way to celebrate her beautiful family that she has created. Just as branches in a family, each swirl is interconnected. We invite you to add a birthstone of each of her children to represent her family. Alternatively, some customers have used their mother's favorite colors to show how loved she is. For the woman who gave you everything; give her a completely one of a kind, handmade custom necklace that tells your family's story.