Braided Wedding Rings Handmade By Artist Todd Alan
Unique Wedding Bands and Engagement Rings that Represent Your Love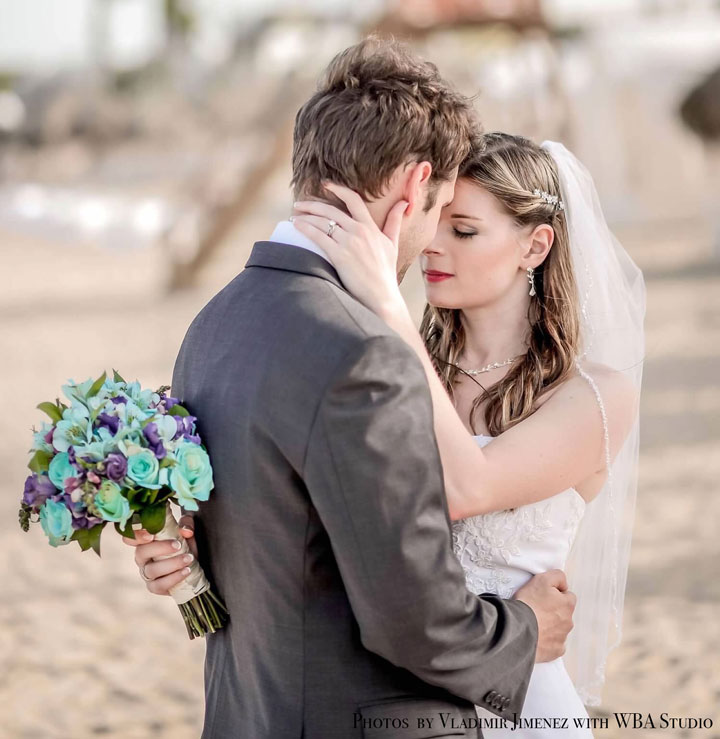 Are You a Couple In Love Looking for unique and personal wedding rings in a world of mass production?
Todd Alan has designed an elegant style of braided wedding rings that represent the weaving of your lives together. We are a small, family run business in Sarasota, Florida. Todd has made over 18,000 rings by hand over his 35 years of artistry and has been an online retailer since 1998. Shopping online can be a daunting experience but that shouldn't be the case. He and his daughter Lyra are here to help you along every step of your journey as you design your perfect rings. Come have Todd handmake a set of completely one of a kind rings just for you.
Making Rings BY HAND For over 37 Years
Want some inspiration for the perfect engagement ring? Or are you just interested seeing some of the braided wedding bands Todd has created throughout the years?
This gallery features many of Todd's unique wedding rings in combinations of 14k rose gold, 14k yellow gold, 14k white gold, 18k yellow gold and platinum. See what customers have done with our diamonds, gemstones and other unique combinations.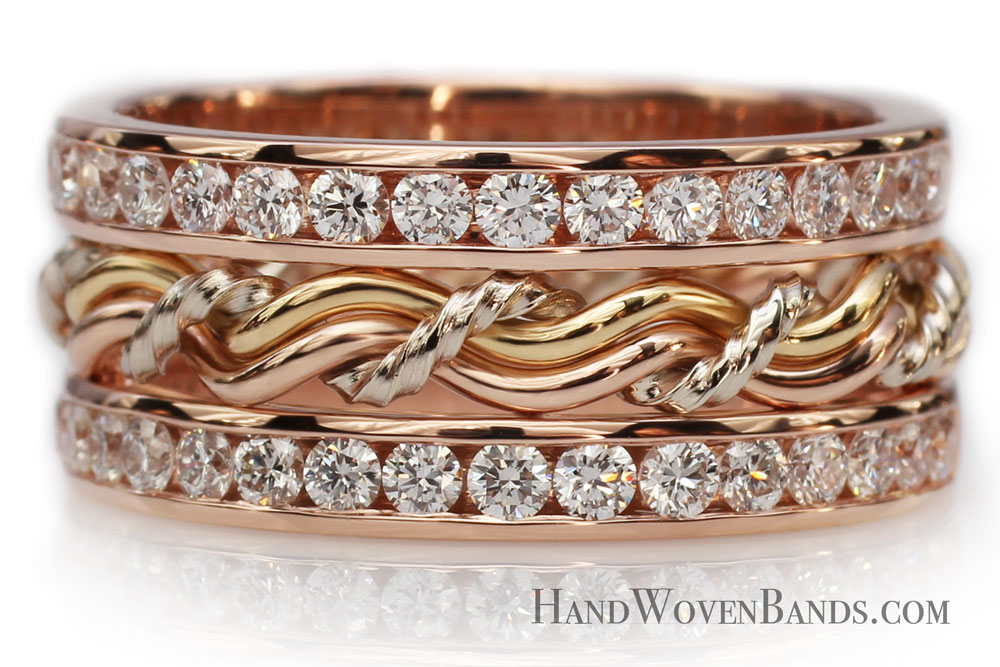 Jewelry Artist Todd Alan™ started making jewelry in 1986. Inspired by the patterns of nature, his unique and unusual art form has evolved into his signature style and each piece of jewelry is a miniature work of art. Online since 1998 when Todd started his web based store "Hand Woven Bands" Todd has handmade and shipped over 10,000 wedding rings to unique couples all over the world. His daughter, Lyra has been learning the family craft, she helps in the office by answering the phone and doing email correspondence. She also assists at the bench working one-on-one with her dad.
This Holiday Season, purchase a Cord of Three Hoop Earring Set that matches the colors of your braided rings. Remind your loved one of the commitment and love you hold for each other with this unique handwoven design that features three strands: the couple as they walk together through life and God/Love wrapped around them, helping protect, guide and intertwine their lives together. HUGE CHRISTMAS SALE!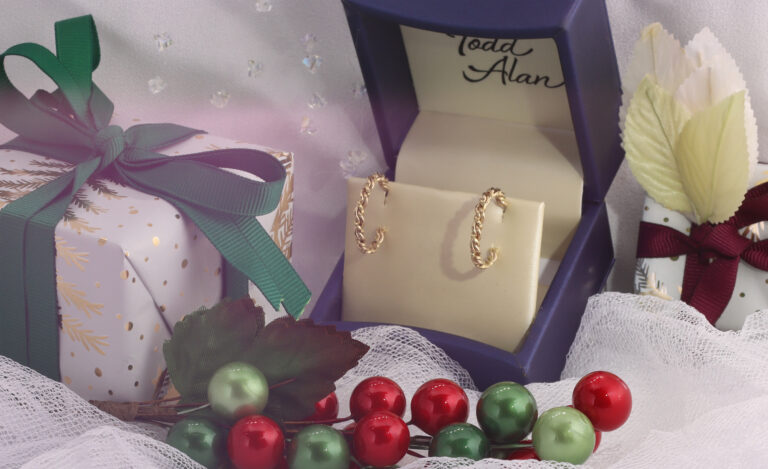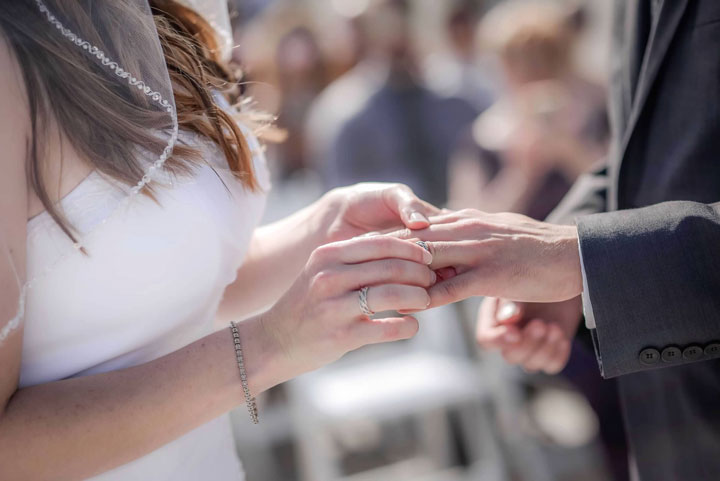 Come See Our Rings In Person
We are located in sunny Sarasota, Florida! During your visit, you can see Todd's braided rings in person and even schedule an appointment to meet the artist himself.
Please call to make an appointment with Todd for wedding ring consultations. 
Todd Alan Gallery 
506 S Pineapple Ave
Sarasota, FL 34236
Please call or email us ahead of time to book your appointment. 
In these strange times, we are not always open during our posted hours. 
941.217.4969  Todd@handwovenbands.com
Todd has been an online retailer since 1998.

Lifetime guarantee

– as long as Todd is making rings we will always repair his rings at no cost to you if anything goes wrong.

Todd stays with you until you love your ring and it fits perfectly

30-day risk free

return policy if you don't love your ring
Guaranteed

Secure

online ordering
Never get stuck with a robot, Todd or Lyra will

answer the phone

and help you with your purchase.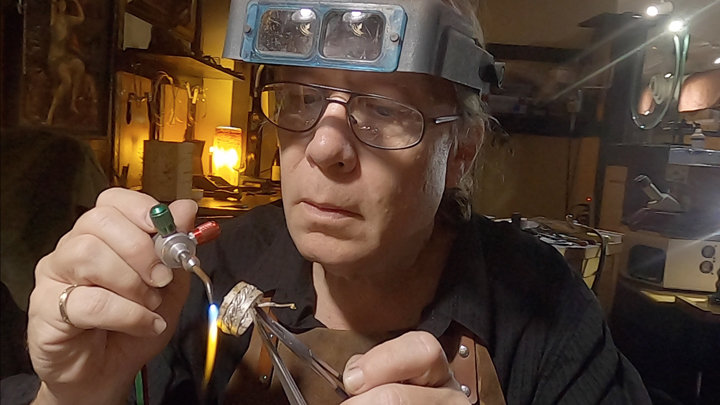 Todd was fantastic to work with in creating these beautiful momentos of our love for each other. Thank you!!!
Great service, beautiful jewelry, and matching pieces that reflect our personalities! What could be better!!!
Our rings were especially made, for us, so there's not another set like them. They magically represent all the elements and aspects of us. We get many compliments to this day and are so pleased with our choice. We know we made The Best choice and we'd make it again and again hands down.
Confused? If you have any questions please email us at: