All of Todd Alan's designs are protected by copyright.
All of our unique signature two-tone wedding rings in this collection are made from 18k yellow  and platinum so they are the most vibrant versions with the best contrast of colors. Each unique  three tone wedding ring is completely hand-created by artist Todd Alan.
Not all of Todd's braids can be made in tri-tone, that is why only some of the braids are listed.
If you love the braid itself and don't want to add anything to it, perfect! Add that to cart and Todd will make your braid by hand.
If you want to explore ways to customize your braid, visit our Customize page to learn more.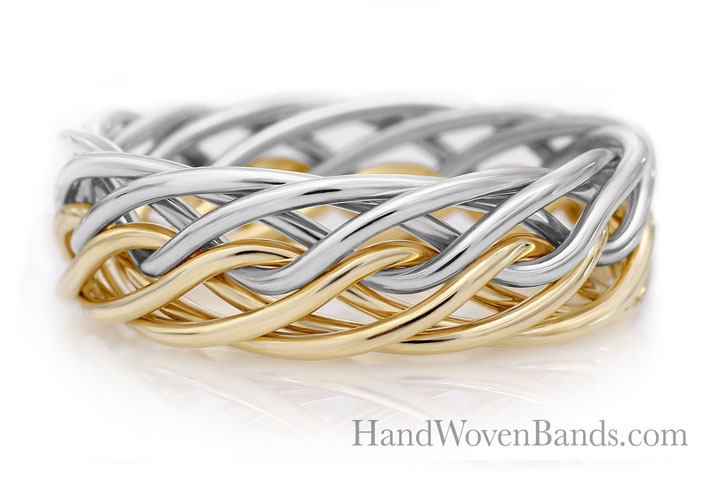 18k Yellow Gold has a brighter and 'yellower' yellow than 14k yellow gold and platinum is a brighter stronger and whiter metal than 14k white gold. 
For very best results the platinum is a brighter and whiter metal then the 14k white gold so upgrading to both the 18k and platinum will give you the most drastic contrast and best two-color ring.  
Clicking any of the braids below will take you to our online store where you can experiment and visualize your ring.  If you like the braids below but want to see other color combinations (example: all white gold, two-tone, ect…) then you can click on their description and go to the main page of that braid and see all the options. You can see what the braids look like in any color combinations, with or without outer bands and in different sizes.
See our Complete Two-Color Collection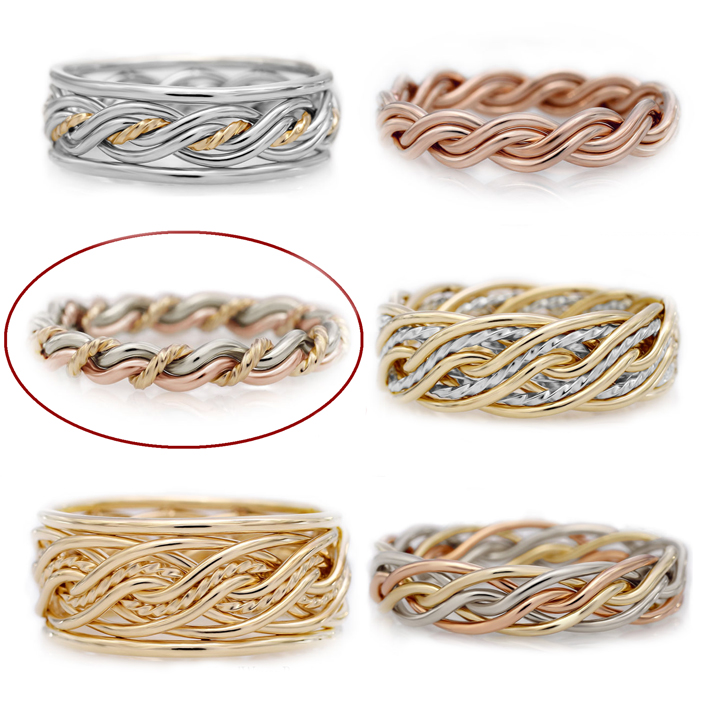 (Pick Your Braid, width, and metal colors and Add Braid to Cart)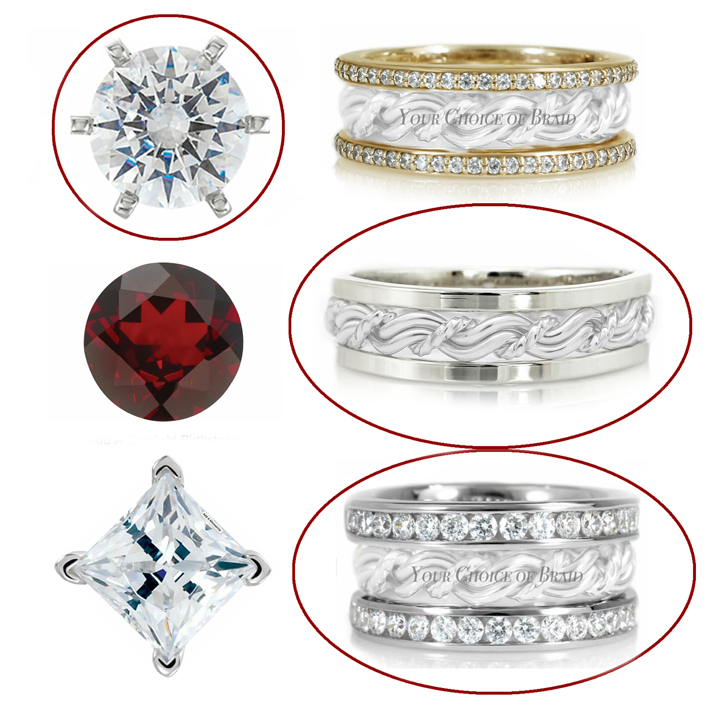 (Customizations are optional. Add Any Customizations to Cart)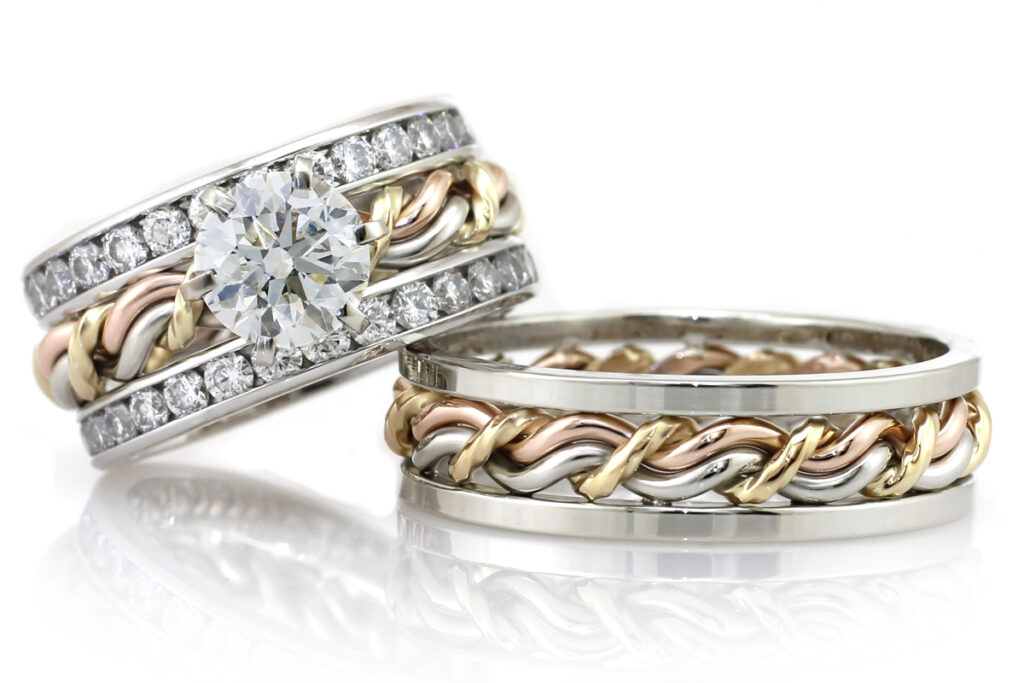 Todd will then Handmake your Rings