All of Todd Alan's designs are protected by copyright.
Here at Todd Alan Studios we do not have engagement rings that are mass produced and in stock. We're here to help you create the perfect ring for you, specifically, and we want you to be part of the design process. Since every ring is completely unique, one-of-a-kind, and handmade, you make every choice; from selecting the braid, to choosing the metals, to picking the perfect stone. We make you a unique piece of art that will last for generations to come.
All of Todd's braids can be turned into an engagement ring by adding a diamond and selecting a setting. We encourage you to look around and search for the right braid first, however please keep in mind we do not mount our stones in silver. You can look at our complete selection of braids by clicking here. Once you have found the perfect braid, you'll need to pick a setting. For round diamonds we have Bezel and Prong settings, and for princess cut diamonds we have the V setting. After picking your setting, the last step is to select a diamond. Look below and find the right quality and size diamond. We'll do the rest and create the ring you've envisioned.
Todd can set a diamond you already have, you can choose from our selection, or he can handpick a diamond for you after a consultation. Todd will then personally select the best diamond for you based on your needs.
If you have any questions, please contact us. We are more than happy to speak with you about diamond qualities, pricing, and general diamond information.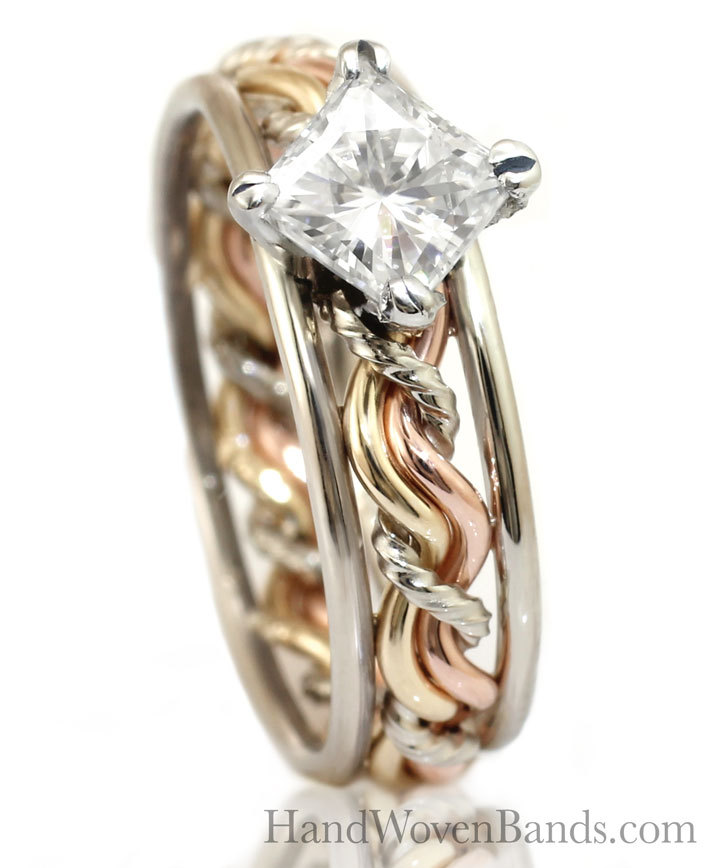 2.) Choose Your Diamond and Setting on This page

Todd uses only the highest quality, conflict free diamonds in his rings. Select the size and cut below as well as the setting.
Todd can also set any diamonds you have, either loose or from an old ring. If you have a special cut or style you don't see offered below, schedule a consultation with Todd and he can handpick the perfect diamond for your ring.
If you have any questions, please contact us. We'd love to speak with you about diamond qualities, pricing, and general diamond information.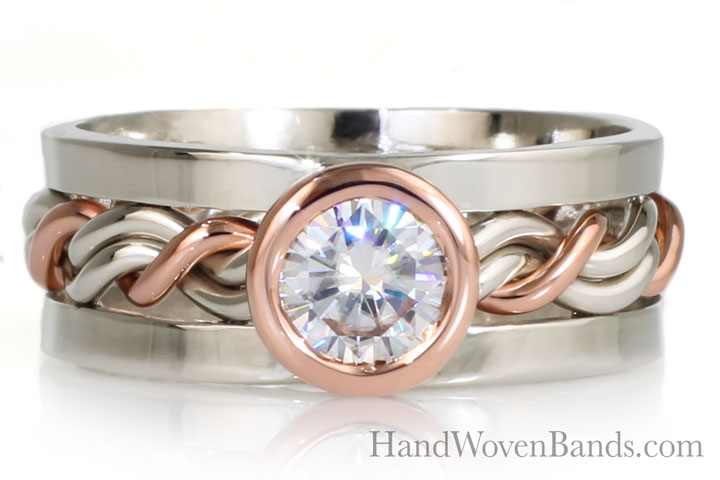 All diamond wedding rings made by Todd Alan are custom ring creations. Todd has crafted hundreds of handmade unique and special engagement rings for couples all over the world. You can consult with Todd by phone or email about diamond types, qualities and general information or discuss estimates and pricing and let him help you design your perfect diamond ring. After your consultation with Todd or once you've purchased your diamond below, Todd will personally select the perfect diamond for your ring.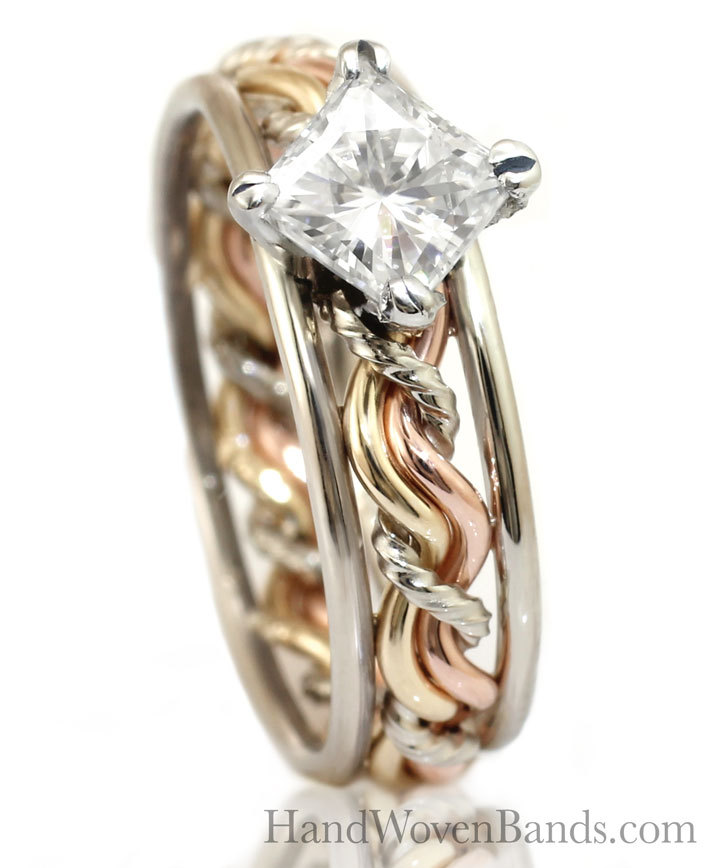 Use Your Own Diamond or Let Us Choose
Any of the braided rings on this site can be fitted with a diamond – look around and get creative. Combine elements from different rings featured on our site to create your own masterpiece.
If you already have a diamond we can create a setting in one of our braided rings and place your stone in it. Or you can simply have your local jeweler place your stone in our setting if you would rather avoid shipping your diamond.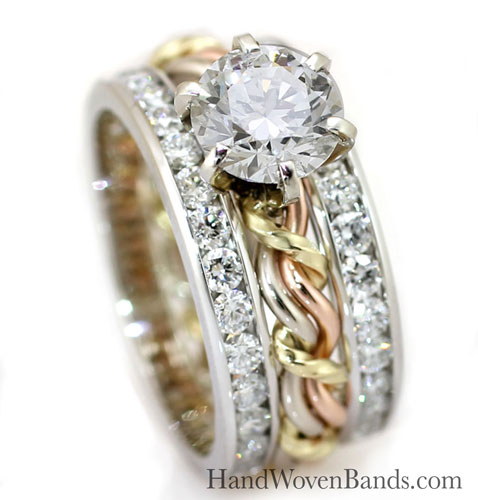 As always, if you have any questions don't hesitate to call or email us so we can help you create the perfect ring for you. For Inspiration click below.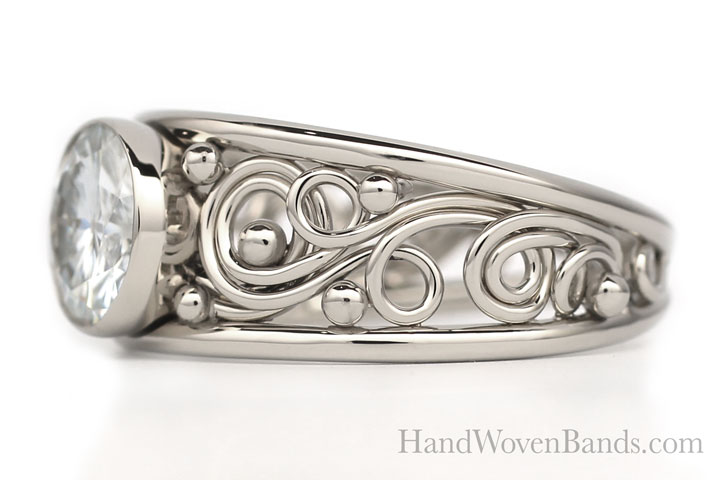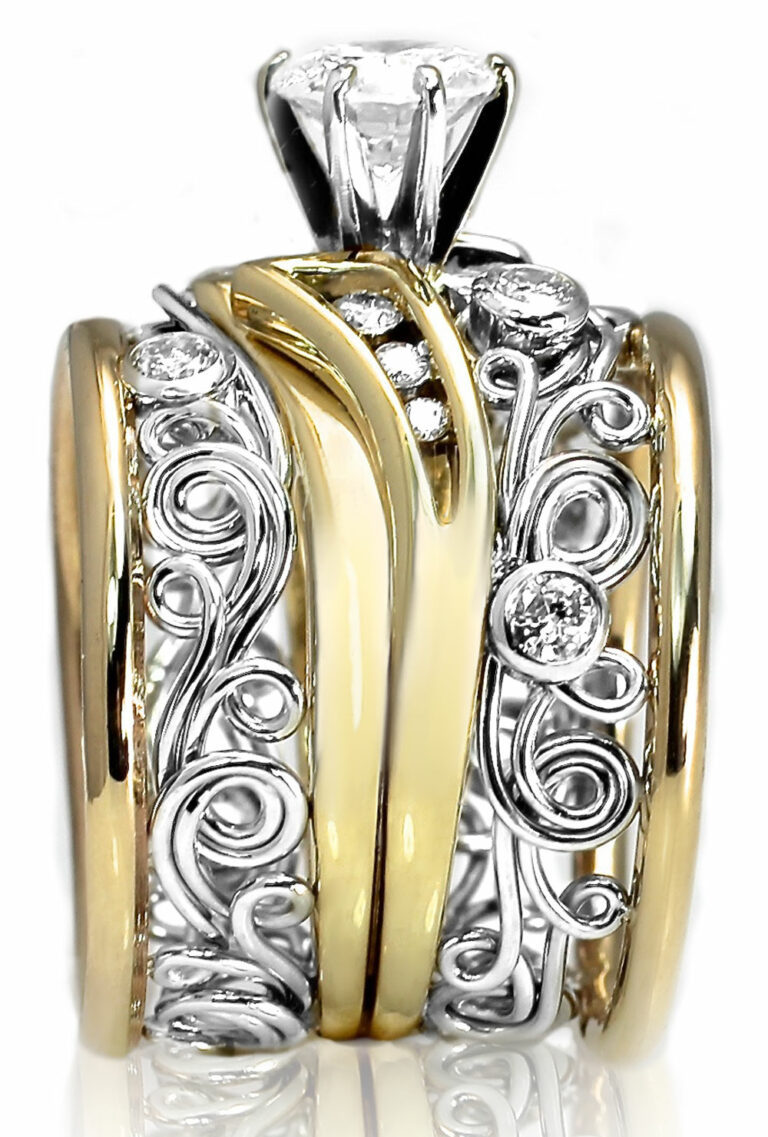 Conflict Free, Our Commitment to You
We are committed to selling diamonds ethically and with integrity, giving you confidence in the diamonds you purchase. We believe it is completely unacceptable to tolerate conflict diamonds and/or human suffering in any way and we fully support the Kimberley Process.
All rough and polished diamonds sold by Todd Alan Studios comply with the Kimberley Process. The Kimberley Process ensures that rough diamonds are:
Exported and imported with a government validated Kimberly Process certificate stating the diamonds are conflict-free.

Transported between signatory countries in a sealed and tamper-proof container.

Sold with a statement from the seller (known as a warranty) on all invoices guaranteeing that the diamonds being sold are conflict-free.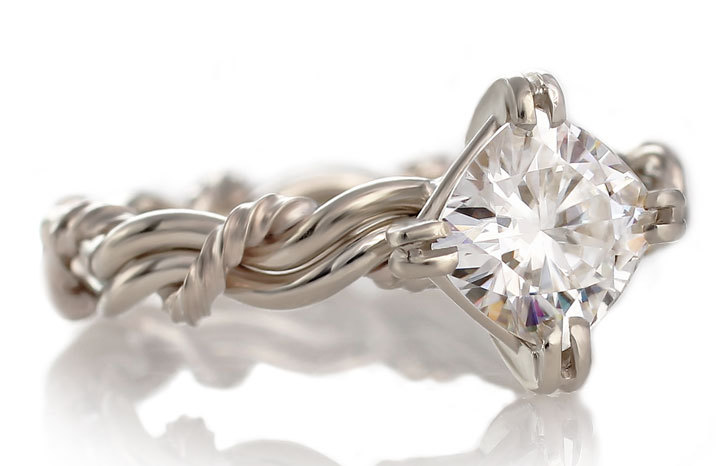 Looking for an Affordable Alternative To Diamonds? Check Out Moissanites.
Want to add something special?