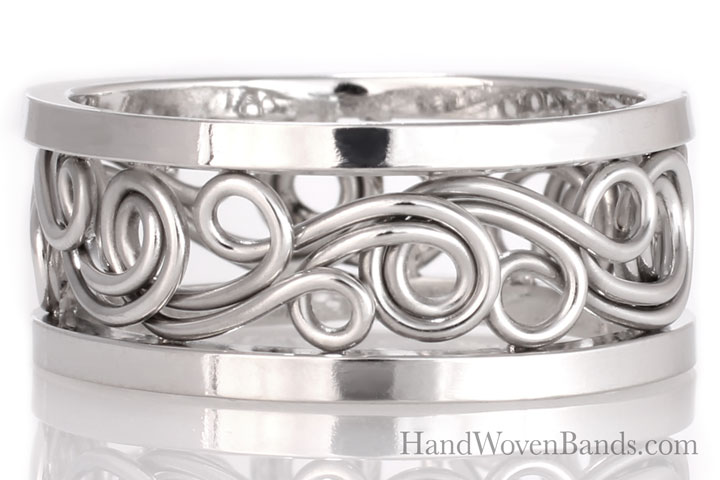 You Design it- Todd Makes It
Our website is designed to create unique handmade rings for you. You can either have Todd design a braid in the metals, width, and size you want or you can add customizations to the ring. To design a ring for yourself add to cart a braid from 'Handwoven Braids' below and and customizations you want from 'Customize Your Braid' below. 
If you are looking to purchase a finished work of art look under the 'From the Shop' collection  to see all Todd's incredible works of art that are in our sunny Florida shop. 
For a discounted ring you should take a look at our in-stock specials. 
Our Store - Handmade Wedding Rings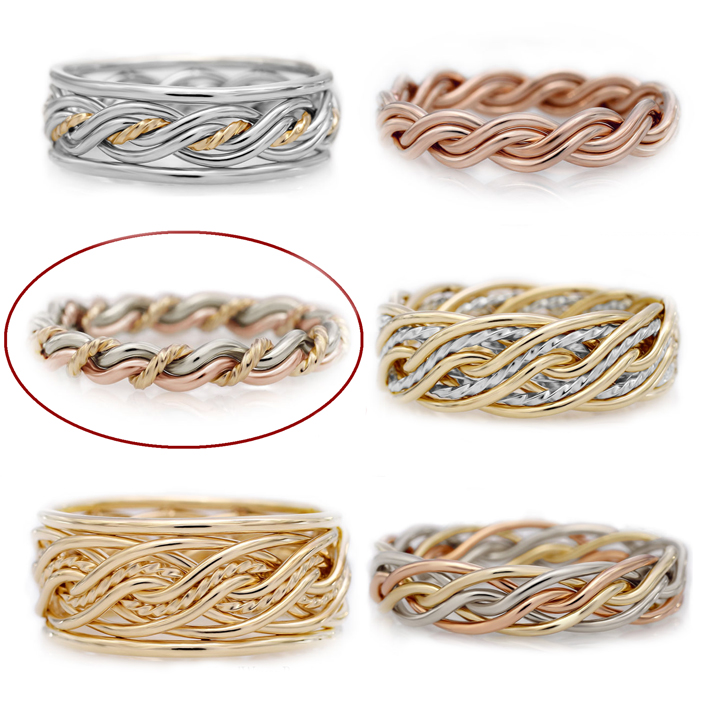 (Pick Your Braid, width, and metal colors and Add Braid to Cart)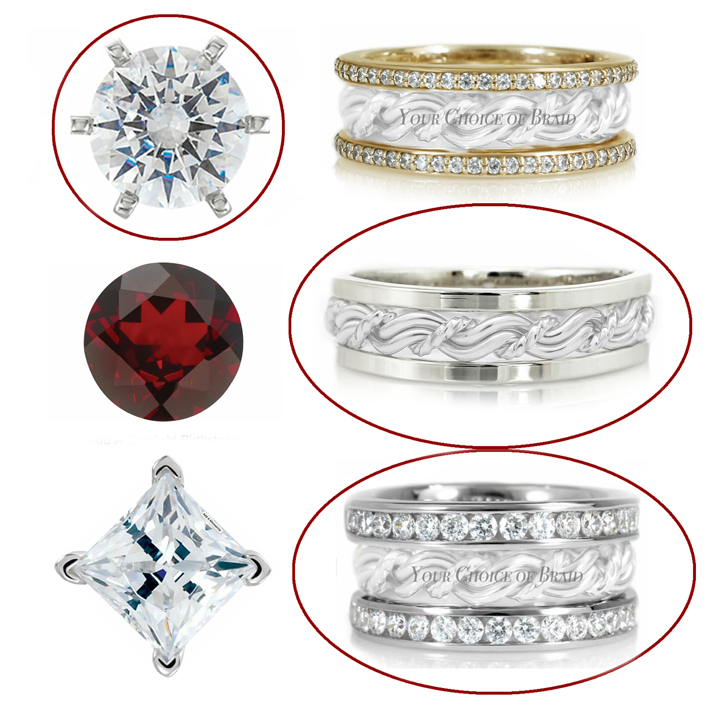 (Customizations are optional. Add Any Customizations to Cart)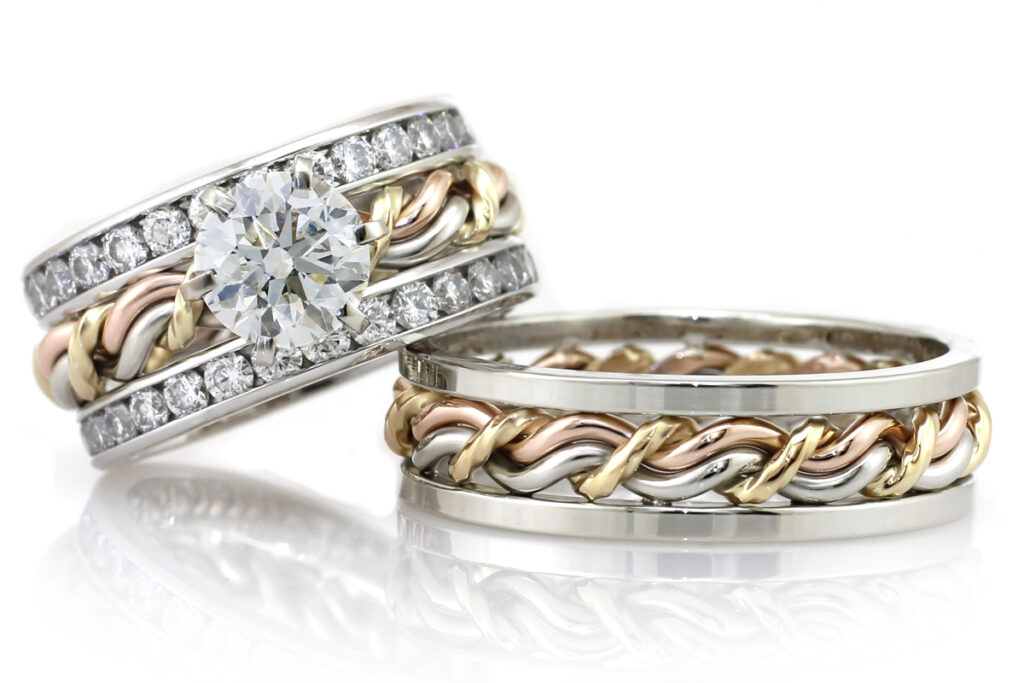 Todd will then Handmake your Rings
Confused? If you have any questions please email us at:
All of Todd Alan's designs are protected by copyright.