All of Todd Alan's designs are protected by copyright.
Unique Diamond Engagement Rings
Choosing The Perfect Ring
You've found the perfect person, let us help you design the perfect ring. Todd has handmade thousands of braided rings throughout his life for couples all over the world. His unique, handwoven style is something you won't find in big box stores. Your love is special, your story unlike anyone else's: we believe your rings should be too.
For engagement rings, you need to keep in mind that it will be worn with a second ring. We suggest thinner widths and rings, like our cord of three, our four strand, or our five strand. You could go with the larger braids but only if her fingers are long or you know she wants large rings.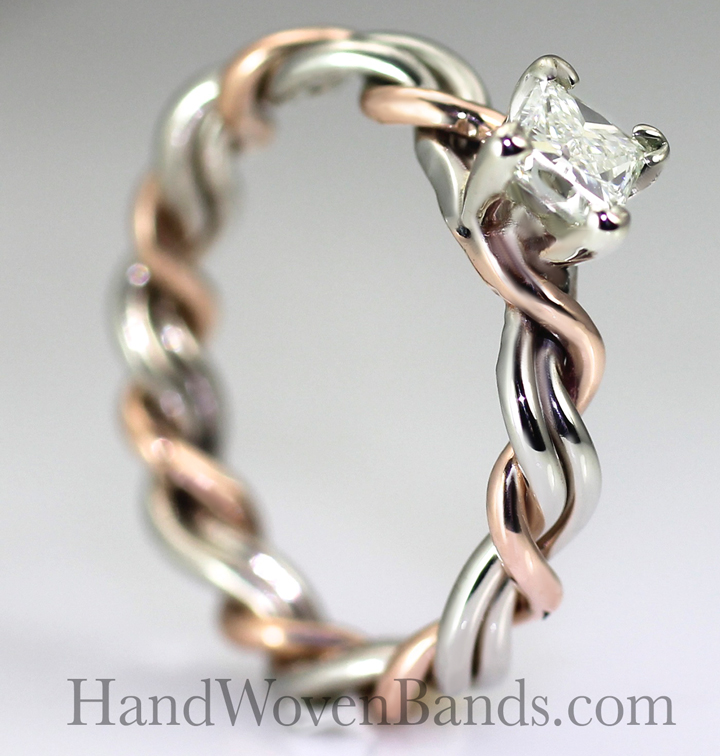 Design Your Engagement Ring
How to Design Your Engagement Ring
2.) Choose Your Diamond and Setting on This Page

Todd uses only the highest quality, conflict free diamonds in his rings. Select the size and cut below as well as the setting.
Todd can also set any diamonds you have, either loose or from an old ring. If you have a special cut or style you don't see offered below, schedule a consultation with Todd and he can handpick the perfect diamond for your ring.
If you have any questions, please contact us. We'd love to speak with you about diamond qualities, pricing, and general diamond information.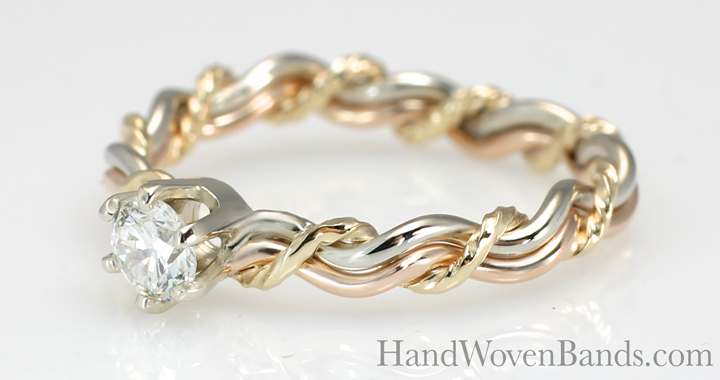 Engagement Ring Thickness
Since she will be wearing two rings on her finger, you will want to consider the thickness of your choices. It can be uncomfortable for some to have a wide ring, while others don't mind at all. Knowing what she prefers will need to be a factor in your choice. If she wants two thin rings, consider our Cord Of Three Engagement/Wedding Ring Set or choose one of our smaller braids like the Four Strand or Five Strand. You can also go with one of our rings with more strands but consider choosing the smaller widths.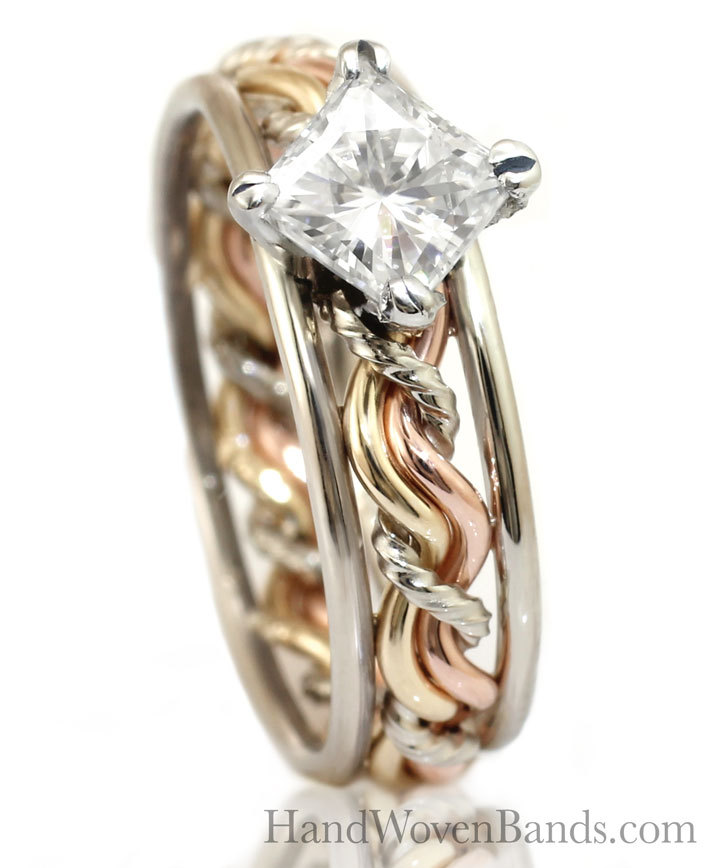 Any of Todd Alan's braided rings can be fitted with a diamond – look around and get creative. Combine elements from different rings featured on our site to create your own masterpiece.
If you already have a diamond we can create a setting in one of our braided rings and place your stone in it. Or you can simply have your local jeweler place your stone in our setting if you would rather avoid shipping your diamond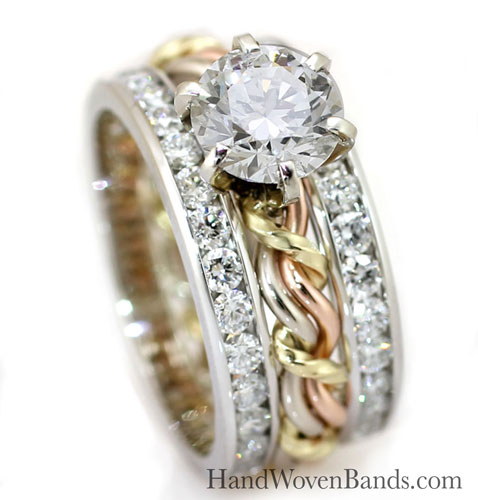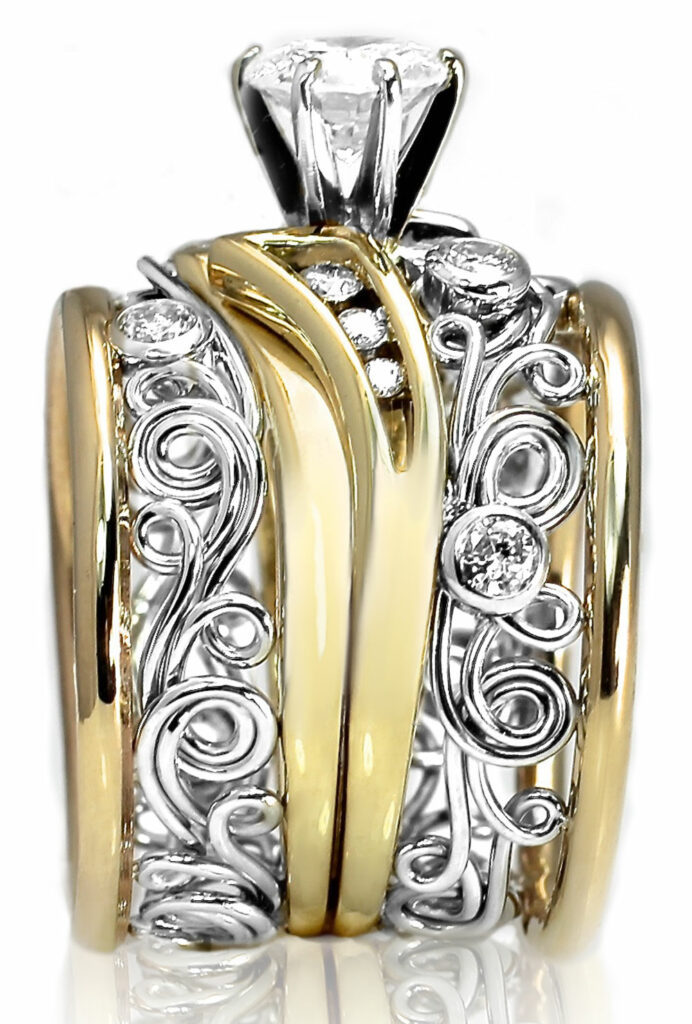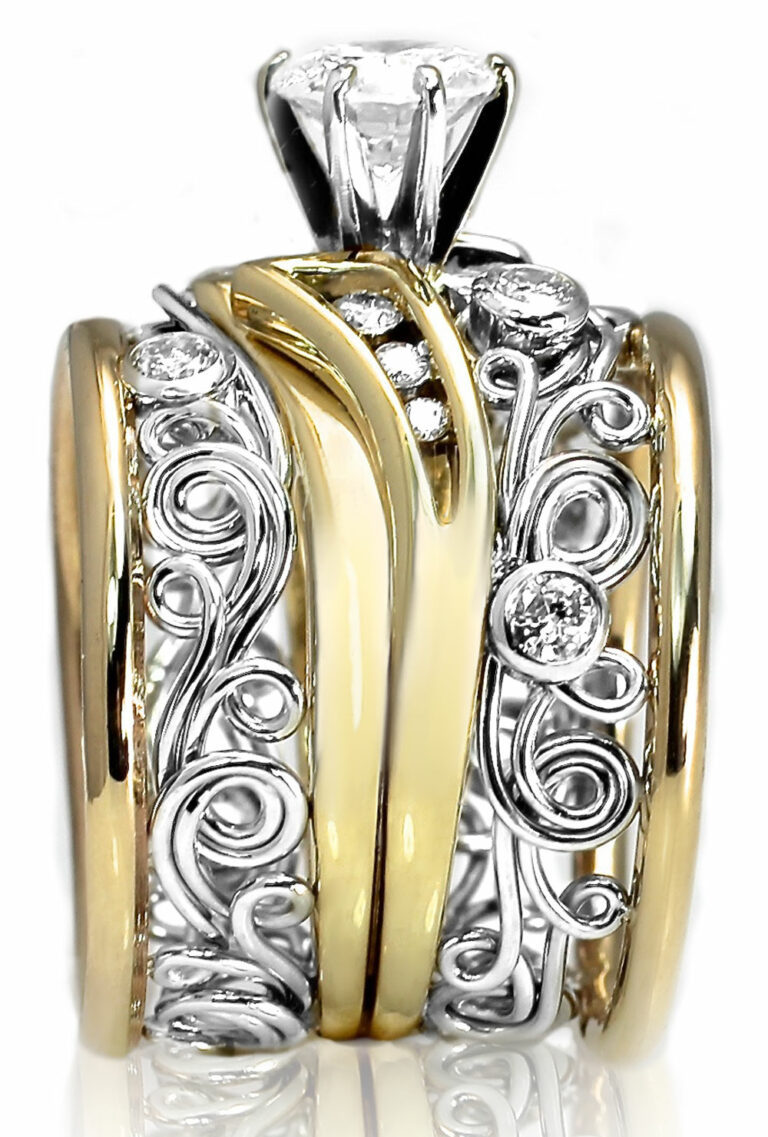 Conflict Free, Our Commitment to You
We are committed to selling diamonds ethically and with integrity, giving you confidence in the diamonds you purchase. We believe it is completely unacceptable to tolerate conflict diamonds and/or human suffering in any way and we fully support the Kimberley Process.
All rough and polished diamonds sold by Todd Alan Studios comply with the Kimberley Process. The Kimberley Process ensures that rough diamonds are:
Exported and imported with a government validated Kimberly Process certificate stating the diamonds are conflict-free.

Transported between signatory countries in a sealed and tamper-proof container.

Sold with a statement from the seller (known as a warranty) on all invoices guaranteeing that the diamonds being sold are conflict-free.
Want to Add something Special?