About the artist Todd Alan
It has taken almost three decades for Ringmaker Todd Alan to master this unique and one-of-a-kind art form of hand braiding and swirling gold. Every step of the process requires rare jeweler skills and years of repetitious mastery to create these intricate yet sturdy designs.
In a world of mass production, most pieces of jewelry are machine cast or stamped. Here, Todd makes every single one on his bench, one at a time.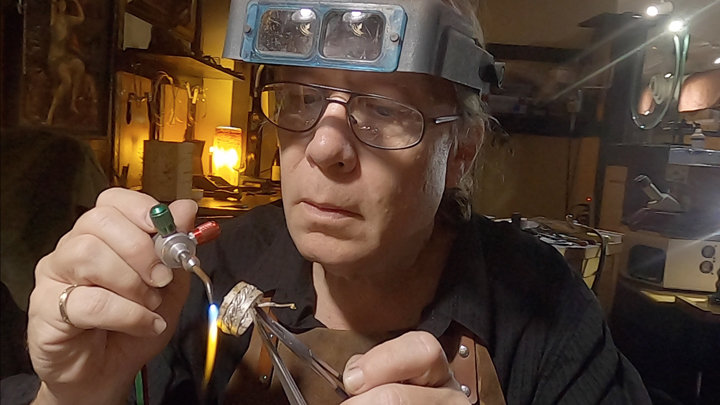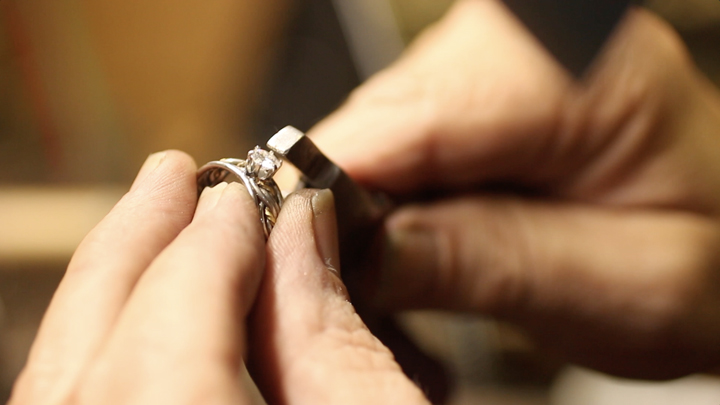 " I take my time with every ring and every customer because I know how special every wedding is and how treasured your wedding rings are and will be. They are the symbol of your love and a reminder of your connection to the one you love every day." – Todd Alan (The Ringmaker)
" I truly love my work, I enjoy every aspect, from the phone call consultations, through the creating of the rings, to seeing customer's photos when they come in my email. I'm a small shop artist and I prefer it that way. I like having a connection to the couples I work with. To me, the whole point of having your rings handmade is to have a human connection to the process of where your rings came from. They become part of the story of your marriage, weaving lives together." – Todd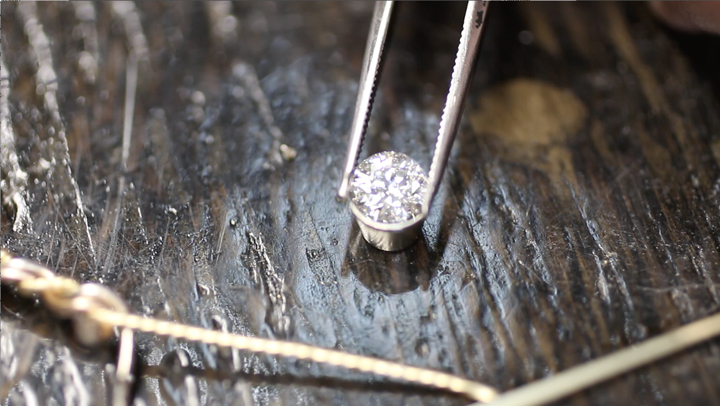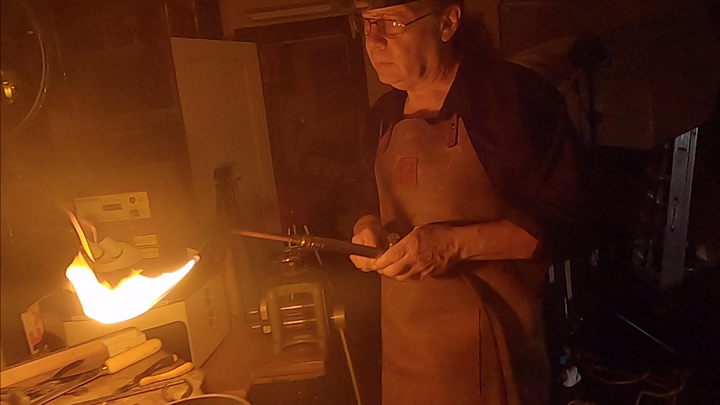 Jewelry Should Be Handmade
"To me jewelry should be handmade. So many things in our world are factory-produced, not unique or original. I take my time with every piece because I know how special it is going to be for you.
Thank you for your interest in my work."
-Todd
Artist Todd Alan is a traditional bench jeweler; he uses traditional tools and a hand torch. Raw metal round wire is poured, cut, woven, forged, fused, and filed by hand.
Bench Made is a jewelry industry term used to describe high end jewelry made without the use of molds, casting, stamping, CAD modeling and, in general, any gadget that takes artistry out of the jewelry making process.
Artist Todd Alan creates his pieces one at a time. This jewelry is not cast or mass produced, but uniquely and individually handcrafted creations. Todd Alan has been a full time metalsmith creating heirloom jewelry since 1986. After operating an art gallery for over a decade, Todd has now settled in beautiful Sarasota, Florida. From there, he sells his one-of-a-kind art jewelry to fine galleries, specialty shops, and online customers all over the world. Inspired by the patterns of nature, Todd's unique art-form has evolved into his signature style. Each piece of jewelry is a miniature work of art. You can see him on Youtube as 'The Ringmaker' and see how he creates each piece by hand.
Confused? If you have any questions please email us at:
All of Todd Alan's designs are protected by copyright.