All of Todd Alan's designs are protected by copyright.
We understand some people's reluctance to purchase items sight unseen – if it might help you to talk with us directly, please call us at 941-217-4969 (we are in the Eastern Standard Time Zone). We understand that this is a personal and rare purchase and we are glad to answer questions for you! If you reach our answering service, please leave your name, number, and best times to reach you and we will call you back. Our customers have been ordering rings online with us since 1998.
Some people feel greater protection making online purchases with a credit card or PayPal that gives you recourse in the case that purchases aren't satisfactory. We are a legitimate father/daughter team and we will work tirelessly to make sure you are happy with your purchase and its a seamless process.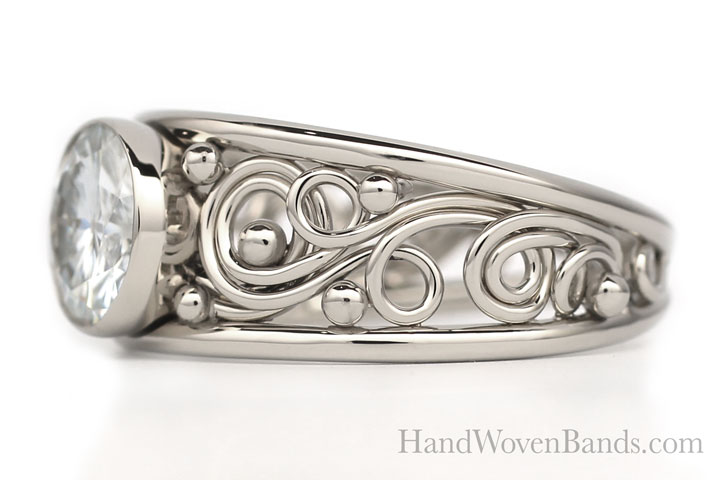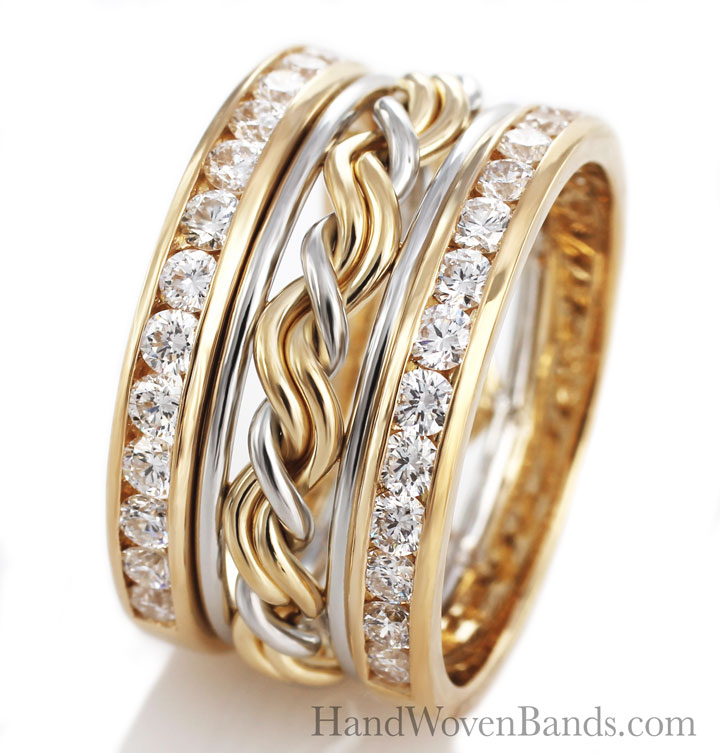 We Want You To LOVE your ring and for it to fit perfectly.
We are an old-school family business and we always stay with you until you are completely happy with your rings and they fit perfectly. If they don't fit quite right, send them back and we'll resize them at no extra cost to you.
In the unlikely event that you are not pleased with your ring, return it to us within 30 days from the date of purchase and we will exchange it for a new one or refund your purchase, whichever you prefer. Refunds will be issued within three (3) weeks of the date of return.
There is a 20% restocking charge on all custom orders. Custom orders are special orders that are not purchasable directly on the website with an "add to cart" button or anything involving diamonds or diamond work. For custom work we charge 20% fee to recover the milling loss. We consider any diamond work, including diamond outer bands, custom work.
Please allow 3-5 weeks after you place an order for your rings to be created and shipped. Please include the date you need your rings by when you place your order with us!
We are committed to getting rings to our customers before their wedding! If you need your rings quickly, just contact us and let us know when you need them. A $75 rush charge may apply.
Feel free to contact us and talk with us personally about ordering rings online so we can answer any questions you have. If you reach our answering service, please leave your name, and number and the best times for us to reach you (please tell us your time zone) 941-217-4969.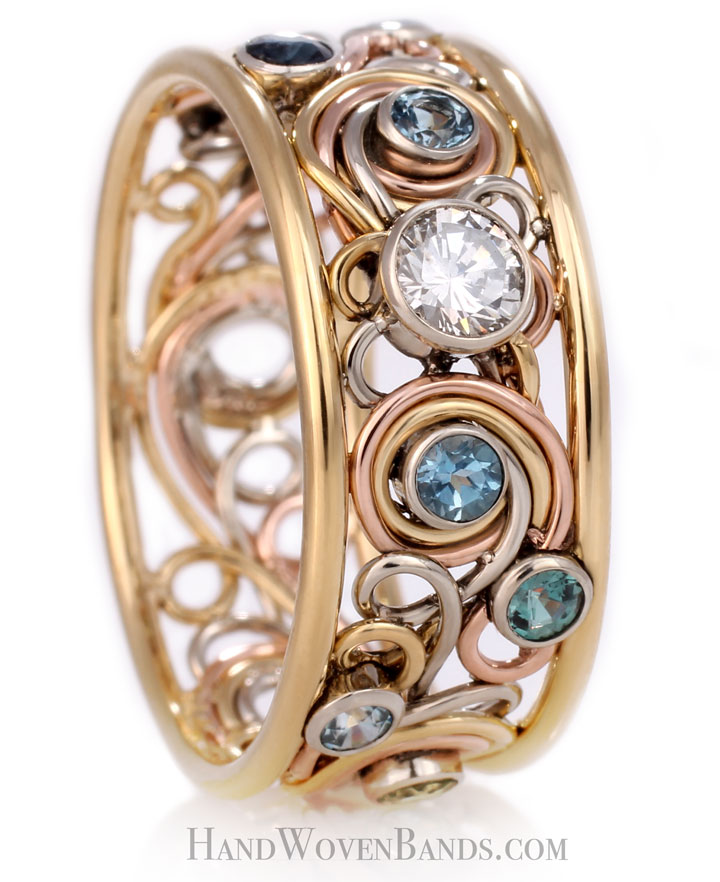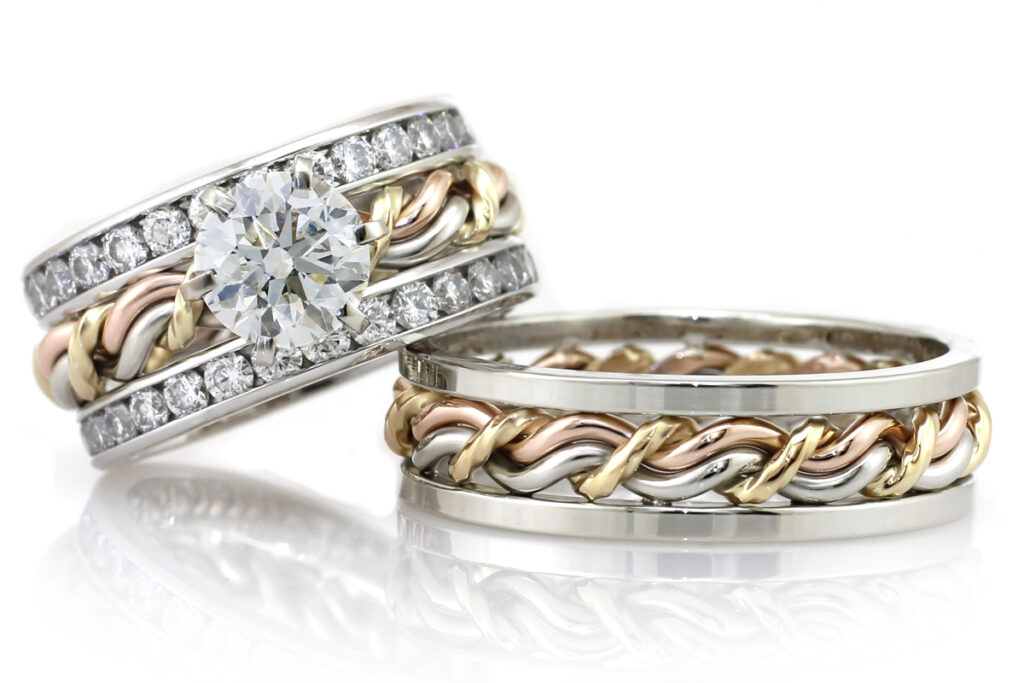 We ship all over the world! We have had customers in Australia, Canada, Singapore, Japan, India, as well as many European countries, just to name a few. Ordering rings online is easy so you can avoid the phone charges and order directly on the site. As long as you're not in a hurry, most shipping charges are $60 – $100. Please check with your country's customs for additional import duty fees.
Determining Your Ring Size
The best way to get an accurate ring size is to go to any local jewelry store, or even a Walmart, and have them size you.  You can also use a set of metal or plastic ring sizers. You can use a set at almost any jewelry store or order one from us below. If your fingers have large knuckles, find the size that squeezes over your knuckle and that will probably be the best fit. If your fingers taper then find the size that fits comfortably with the ring all the way on.
Order a set of plastic ring/finger sizers for $10.00. Shipping to the US only.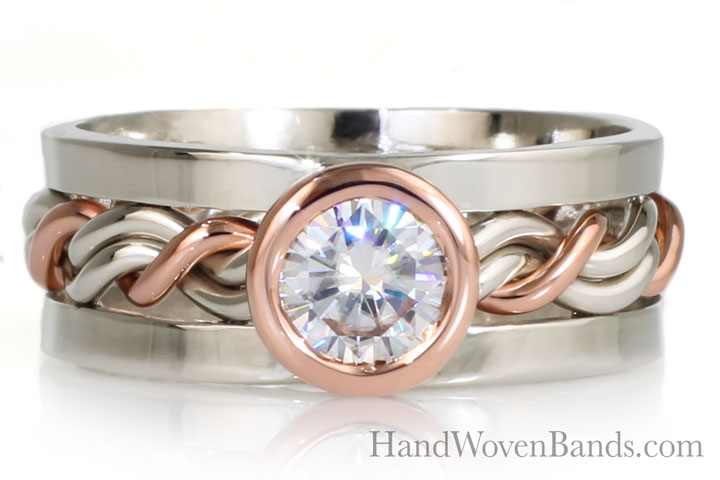 Come See Our Rings In Person
Come to our a gallery in Sarasota, Florida to see our entire selection of wedding rings. See all of Todd's work in person including original pieces not featured online. We encourage you to call/email ahead to make sure we are open and able to meet with you. 941-217-4969.
Our Gallery and Office: 506 S Pineapple Ave. Sarasota, FL 34236
Phone: 1.941.217.4969    Email: todd@handwovenbands.com
Hours are Tuesday-Saturday 12:00am – 5:30pm.
1) Credit Card Via Online:
On our website, there are many "add to cart" buttons next to the products we offer. Clicking these buttons directs you to our secure online merchant services. Follow the directions to place your secure online order.
If you have questions or would like to place your order directly with us by phone, you can call us at 941-217-4969 Tuesday-Saturday from 12:00am-6:00pm Eastern Standard Time.
3) Check or Money Order Via Mail:
If you would like to send us payment by mail, it is best that you call us first, not only so we can help you verify the amount of your order, but also so we can be aware that a payment is being mailed to us. 
You can make payment installments directly to us via check or credit card, we will keep track of your balance and when your order is paid for, we will ship it out to you. We can also charge a monthly amount to your credit card until your rings are paid for. 
To discuss payment options, please call us at 941-217-4969 Tuesday-Saturday from 12:00am-6:00pm Eastern Standard Time.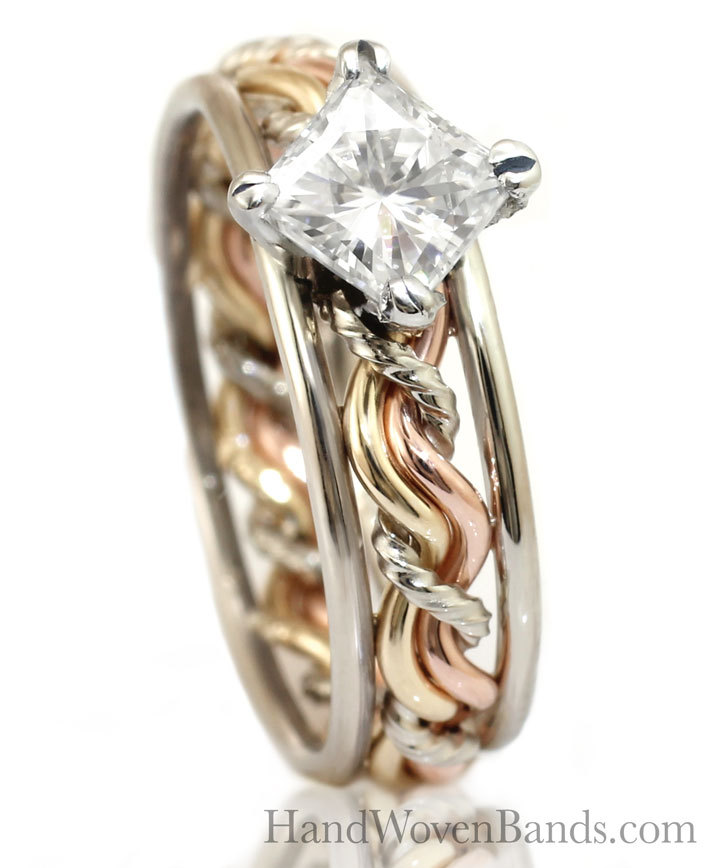 Frequently Asked Questions
Confused? If you have any questions please email us at: