All of Todd Alan's designs are protected by copyright.
Welcome to our braided platinum wedding ring gallery. Here are the different braids we offer in platinum. The platinum we use is 95% platinum, 5% ruthenium. Each wedding band is available in different thicknesses.We can make any of the braided rings in our collection in yellow gold. Each wedding band is available in different thicknesses.
Clicking a braid below will take you to that braid's page. There you can read more involved descriptions of the braid, widths, upgrade options and the different metals you can select for them. You can also browse photo galleries for inspiration.
If you love the braid itself and don't want to add anything to it, perfect! Add that to cart and Todd will make your braid by hand.
If you want to explore ways to customize your braid, visit our Customize page to learn more.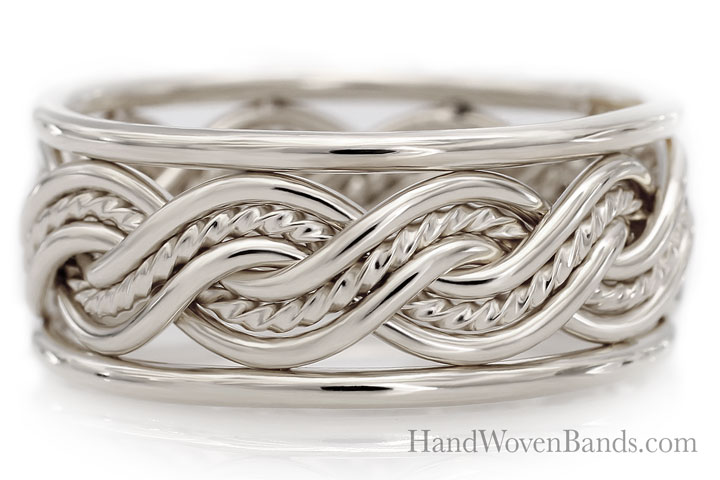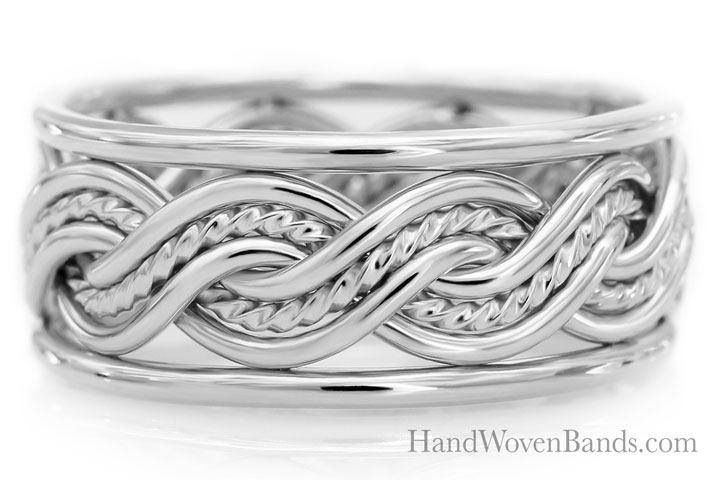 Click Any Photo or Title to Be Taken to that Ring Page
Clicking any of the braids below will take you to our online store where you can experiment and visualize your ring. You can see what the braids look like in any color combinations, with or without outer bands and in different sizes all in real time. Once you have an idea, you can always visit the pages above to learn more!
Jump Right In and Start Designing
This is the first step in designing the perfect ring to represent your love. ALL of Todd's braided rings can be woven in any combination of metals, the pictures selected below are simply a small sample of what you can create when visiting any given braid's page.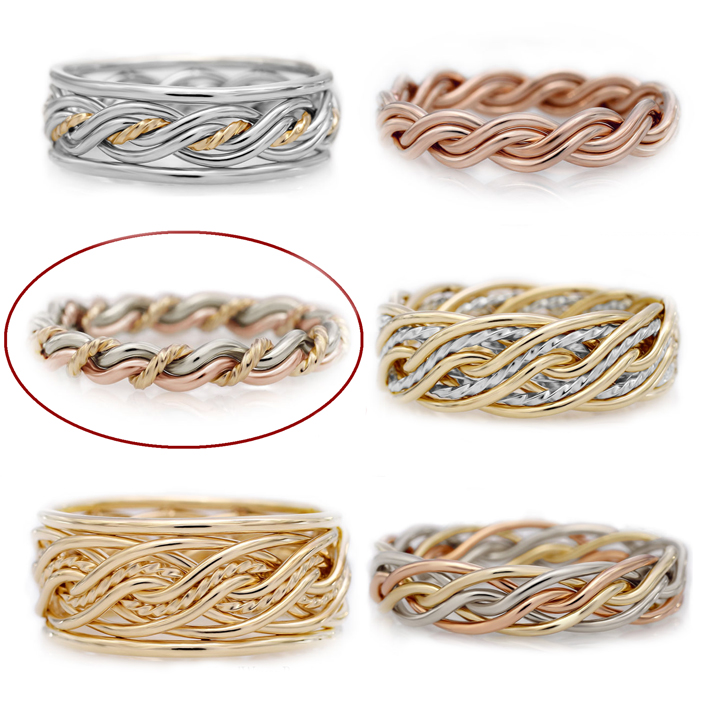 (Pick Your Braid, width, and metal colors and Add Braid to Cart)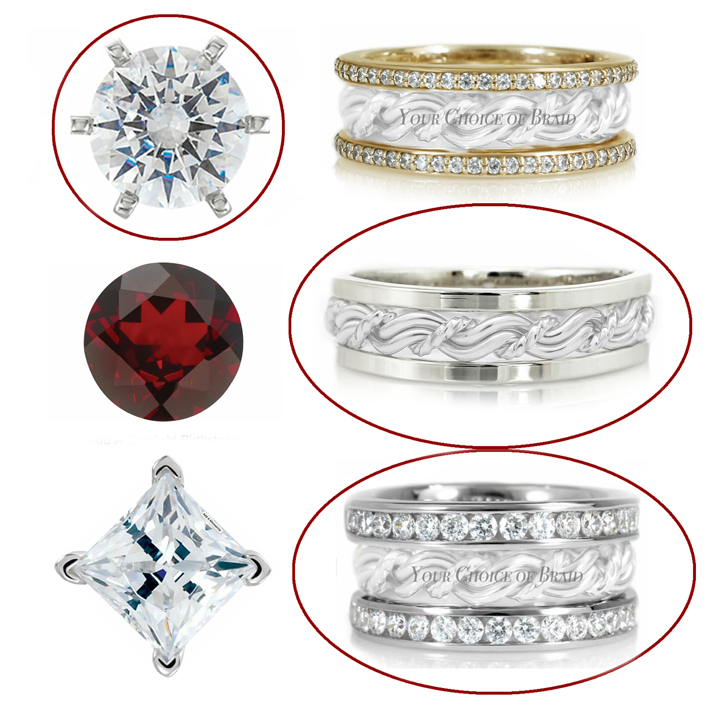 (Customizations are optional. Add Any Customizations to Cart)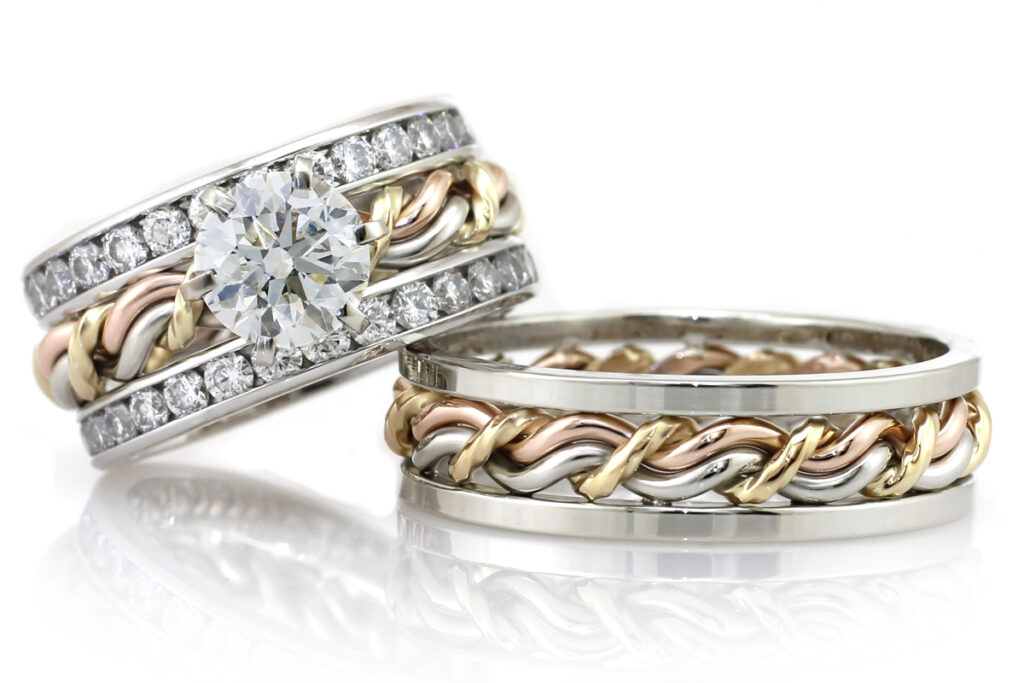 Todd will then Handmake your Rings