Sapphires are a colorful alternative to diamonds and are a great choice for your wedding rings. They are becoming more popular in wedding and engagement rings as they are very hard and can stand the test of time while holding their deep blue color. Todd Alan specializes in making unique sapphire rings by hand in any braid you choose.
The highest quality sapphires are a deep but not inky blue that reflects a bright almost cobalt colored blue. Our highest quality AAA sapphires mostly come from Celan and are famous through the world for their color. We also carry a AA quality sapphire that is more affordable but still nicer and bluer then most sapphires you see in many mall jewelry stores. All of our sapphires are natural gemstones and will last as heirloom pieces for generations to come.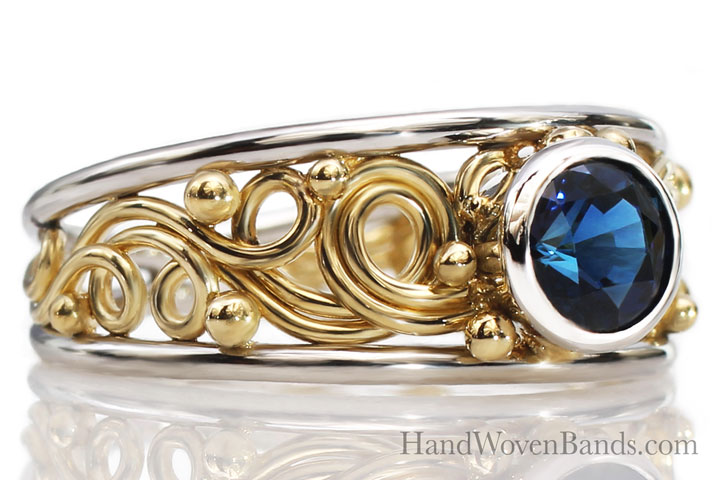 All Sapphires to Your Braid
How to Design Your Sapphire Ring
2.) Choose Your Sapphires and Setting on this Page
Want to add something special?
Confused? If you have any questions please email us at:
All of Todd Alan's designs are protected by copyright.