Learn more About Our Rings
To learn about Todds braided rings you have to know about their artist; Todd Alan. For almost thirty years Todd has been hand crafting one of a kind pieces of intricate jewelry. His self-taught signature style is treasured all over the world. Online since 1999 when Todd started his web based store "Hand Woven Bands", Todd has handmade and shipped over 10,000 wedding rings to couples all around the world. Click around to learn more about braided rings, the artist, and how to design your perfect ring.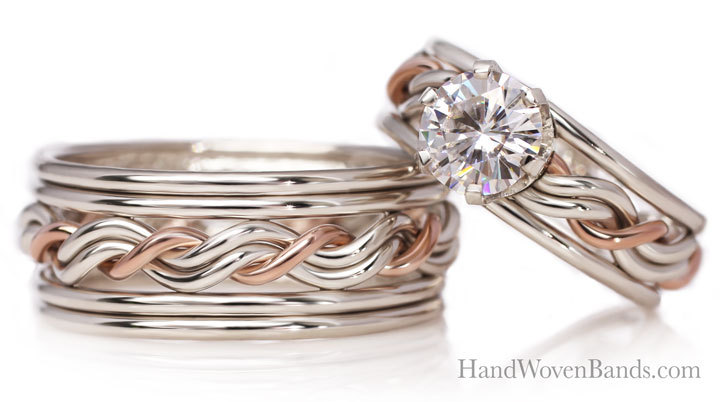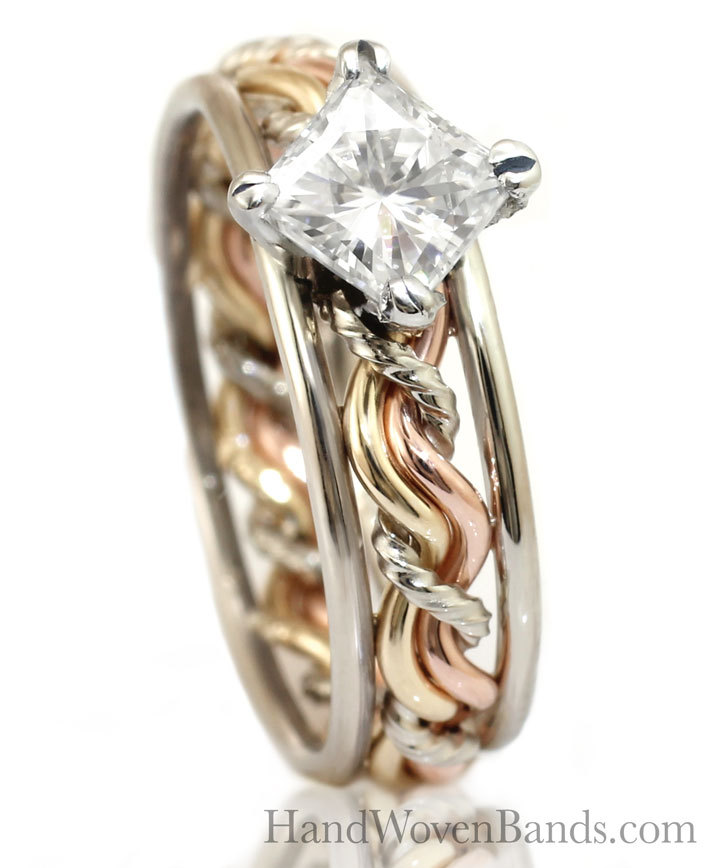 It has taken almost three decades for Todd to master this unique and one-of-a-kind art form of hand braiding rings and swirling gold. Every step of the process requires rare jeweler skills and years of repetitious mastery to create these intricate yet sturdy designs. Follow this link to Learn More.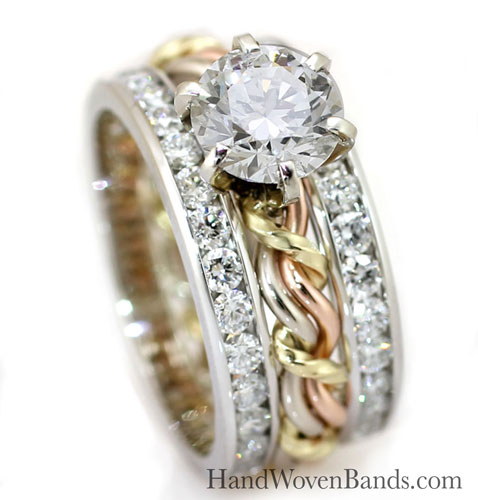 Unlike mass produced wedding rings, which are cast from a mold, Todd Alan makes each ring one-at-a-time as they are ordered. The result is a lasting, unique and timeless piece of jewelry that is personal and one-of-a-kind. Learn More by clicking this link.
With our extensive 30 day exchange/return policy we protect you and make sure you get the perfect ring you love that fits well. Todd has always backed up any and all our rings and he will stay with you until they fit. We ask for 3-5 weeks to make your ring but we can usually get it out sooner then that if you have a rush wedding coming up. Click Here to see everything about ordering from us.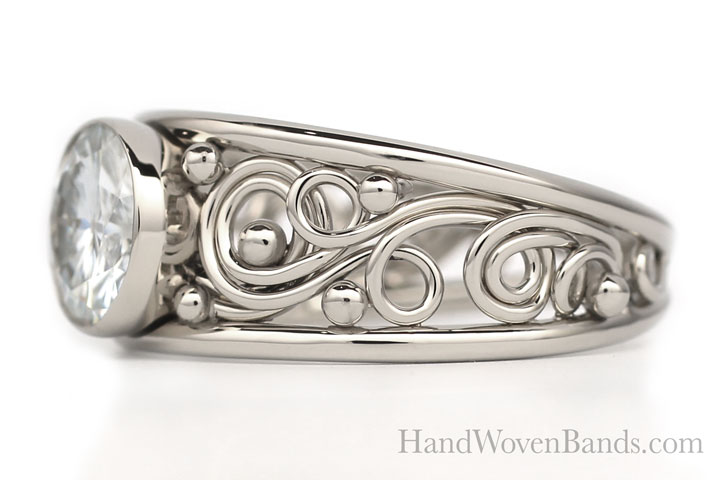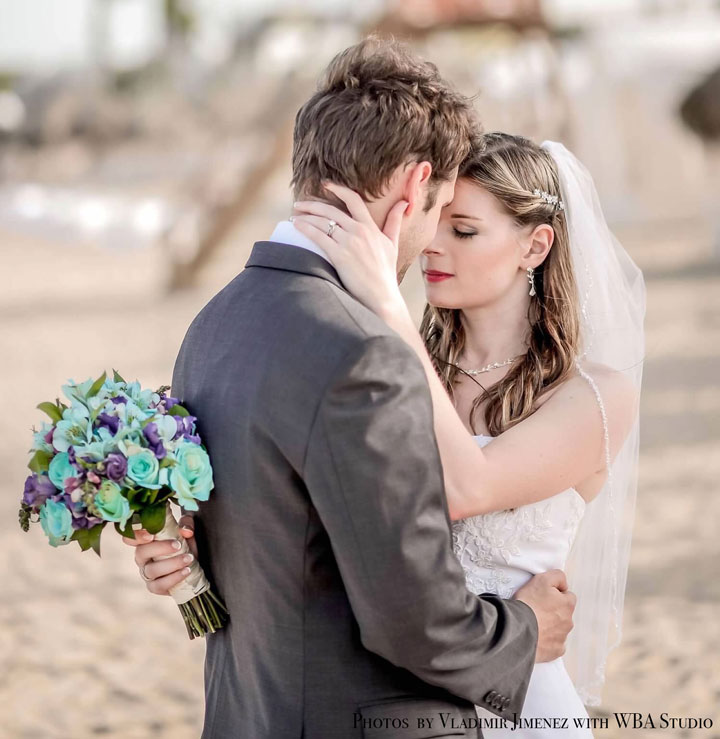 We have been working with customers for over 37 years and we get a lot of beautiful stories and reviews. Click Here to see many stories, reviews, and some spectacular photos our customers have shared with us. Each one of our braided rings tell a story.
Searching by Metal type can help you determine what braid you like. Whether you want it a solid color, multiple colors, or a custom combination. You can either learn more about golds by clicking HERE. Or you can click below to search and compare the braids by:
14k White Gold, 14k Rose Gold, 14k Yellow Gold, 18k Yellow Gold, Platinum, Two-tone, Tri-tone.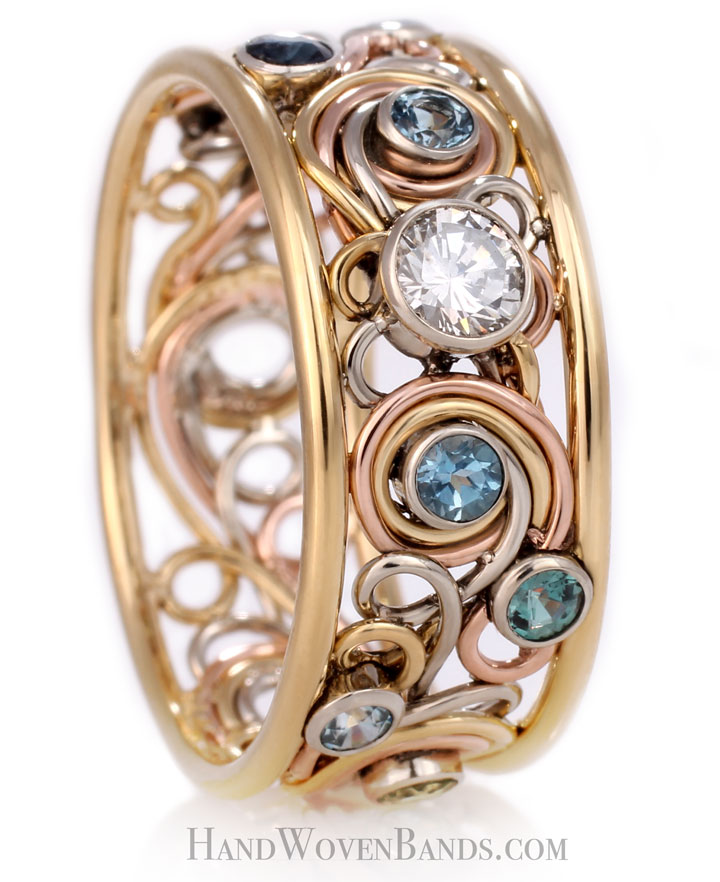 We are constantly adding new photos on our gallery. Look around and see what some people have designed and get inspired on what Todd could make for you. All photos click to the braid they are, then all thats left to do is customize it from there. Feel free to call if you have any questions or want to know more about a particular photo. Click Here to see our gallery.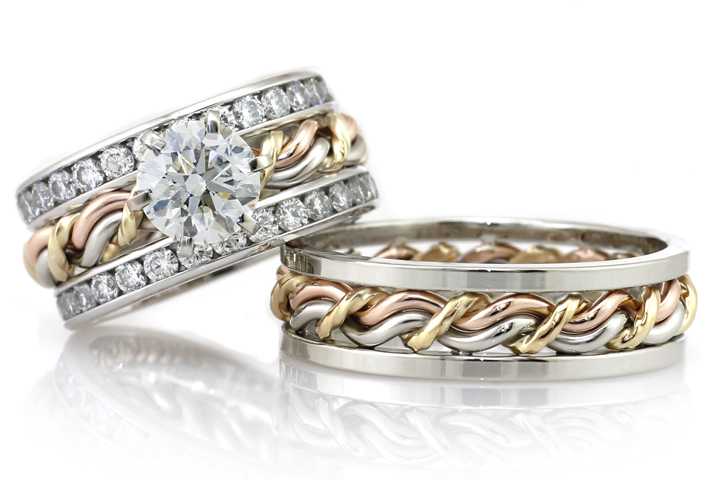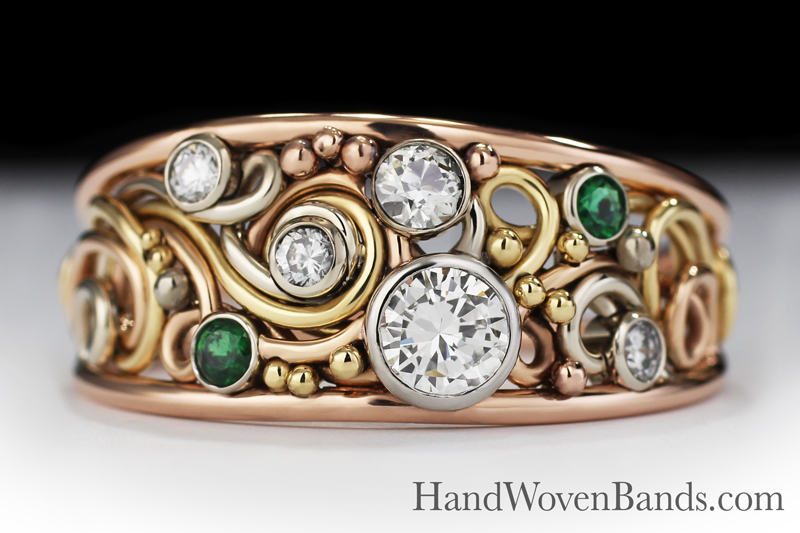 Overwhelmed? Give us a call or email! We are always happy to help and discuss your wedding ring choices. You can talk with Todd's daughter Lyra or schedule an appointment to speak with Todd himself. You can also visit us at our gallery in sunny Sarasota, Florida. The best hours to reach us are Tuesday- Saturday 12:00-6:00pm. Visit Our Contact Page. 
Call us at: 941-217-4969 Email us at: todd@handwovenbands.com
All of Todd Alan's designs are protected by copyright.
Confused? If you have any questions please email us at: