All of Todd Alan's designs are protected by copyright.
Adding Lab-Grown Diamonds
Lab-Grown Diamonds are not simulants. They are genuine diamonds that scientists create in a lab instead of being mined in the earth.  They start with rough crystals and are grown using either HPHT (High Pressure High Temperature) or CVD (Chemical Vapor Deposition) — sometimes both methods. Lab-Grown Diamonds can cost 30-50% less than Natural Diamonds.
One of the beautiful things about lab-grown diamonds are that they are conflict free and all of them are VS quality or above and F+ color! 
Todd Alan's diamond wedding rings  aren't mass produced, die-cast pieces. Todd hand makes each ring as it is ordered. You are an integral part of the design process: you select the braid, choose your metals and pick the perfect stone. Then Todd will make you a unique piece of art that will last for generations to come.
All A Lab-Grown Diamond to Your Ring
Add Your Diamond to Any Ring
Design your braid then add to cart.
2.) Choose Your Diamond and Setting from above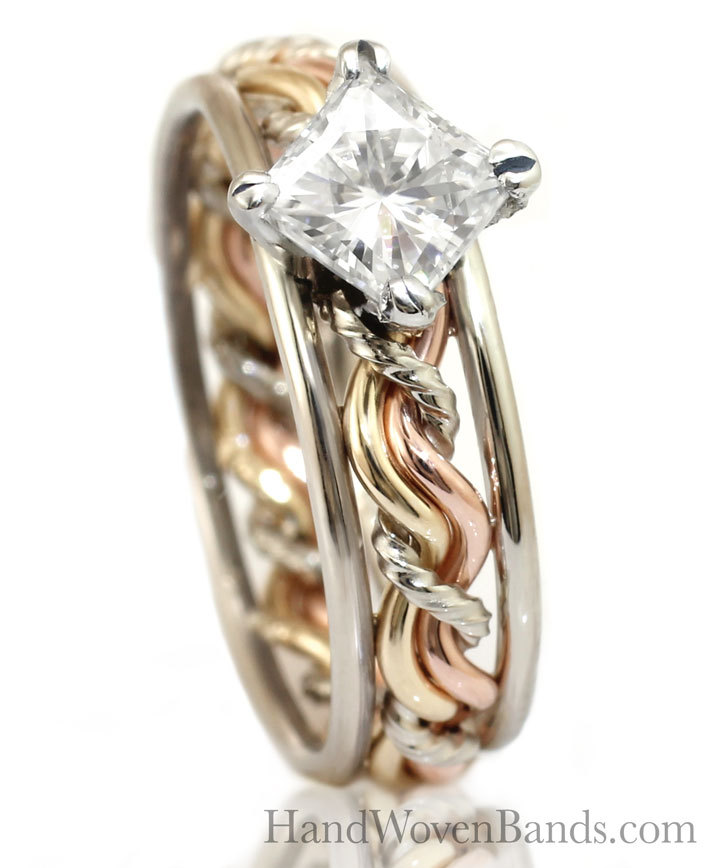 You can add a lab-grown diamond to any braid
Any of Todd Alan's braided rings can be fitted with a diamond – look around and get creative. Combine elements from different rings featured on our site to create your own masterpiece.
If you already have a diamond we can create a setting in one of our braided rings and place your stone in it. Or you can simply have your local jeweler place your stone in our setting if you would rather avoid shipping your diamond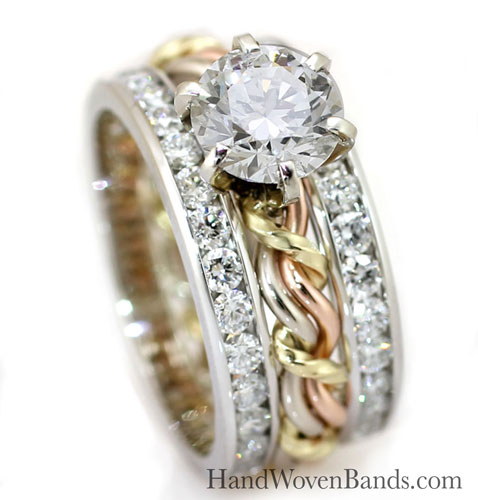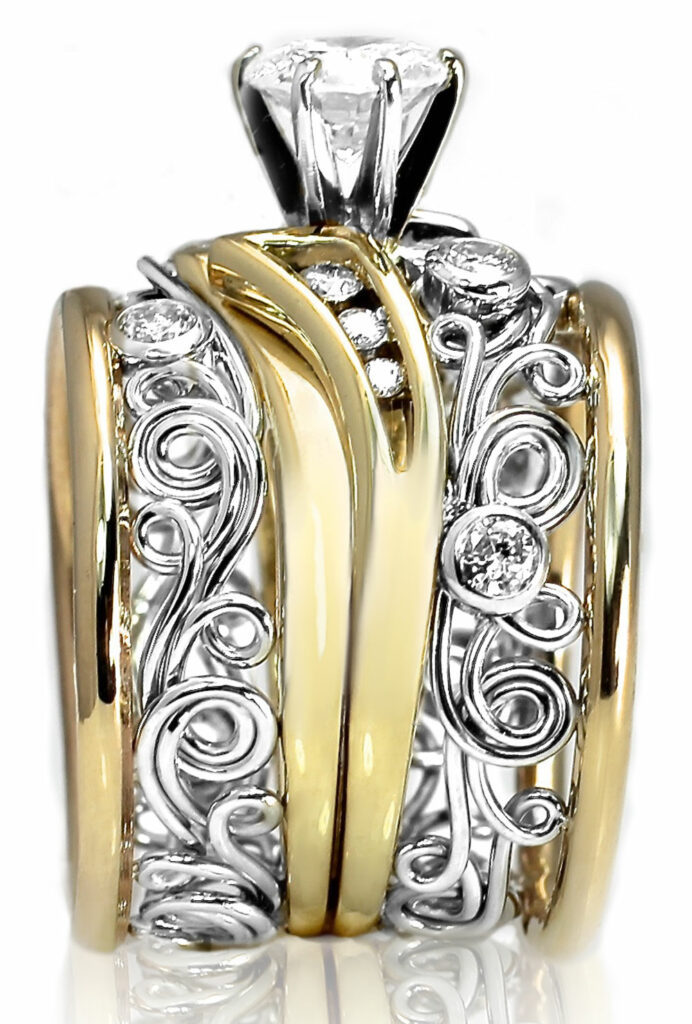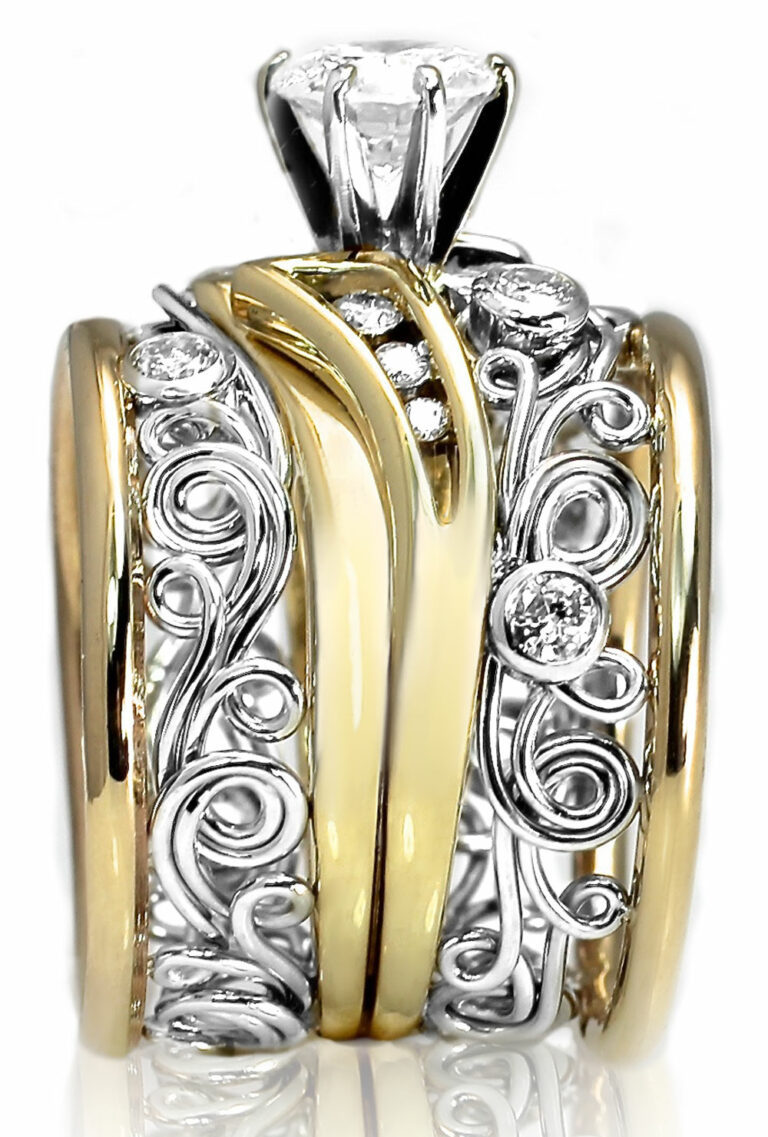 Conflict Free and the highest quality diamonds
We are committed to selling diamonds ethically and with integrity, giving you confidence in the diamonds you purchase. We believe it is completely unacceptable to tolerate conflict diamonds and/or human suffering in any way. 
All our lab-grown diamonds are: 
Sold with a statement from the seller (known as a warranty) on all invoices guaranteeing that the diamonds being sold are conflict-free.

F+ or above in color and VS or above in quality. 
All our lab-grown diamonds come with a certification if they are .5ct of above.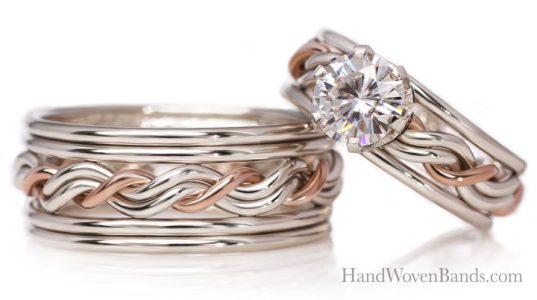 Todd uses only the highest quality, conflict free diamonds in his rings. Explore our different qualities and cuts. We specialize in princess cut or brilliant round cut.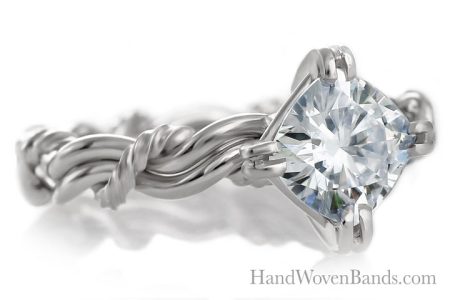 Moissanites are almost as strong as diamonds, refract light even better then diamonds and are a wonderful and very affordable alternative to diamonds or lab-grown diamonds.