All of Todd Alan's designs are protected by copyright.
Three Strand Braided Silver Christian wedding ring
Silver Christian Wedding Ring - Cord of Three™
We do not mount diamonds or outer bands on silver
This unique silver christian wedding ring is braided with Todd's Cord of Three™ design. It was made for the Christian community after receiving calls from couples who were looking for handwoven wedding rings as depicted in the Bible:
Though one may be overpowered, two can defend themselves. A cord of three strands is not quickly broken." Ecclesiastes 4:12
For many this braid represents two people on their journey together entwined by love.  Couples have expressed their own symbolism in the Cord of Three ring by picking silver to represent themselves (couple strands) and God/Love (God strand) holding them together. Another option couples choose is using our "rope strand" for the God/Love strand.
Todd can also weave both the brides and grooms ring in one long braid, then make each ring from that braid to add even more symbolism to your wedding bands.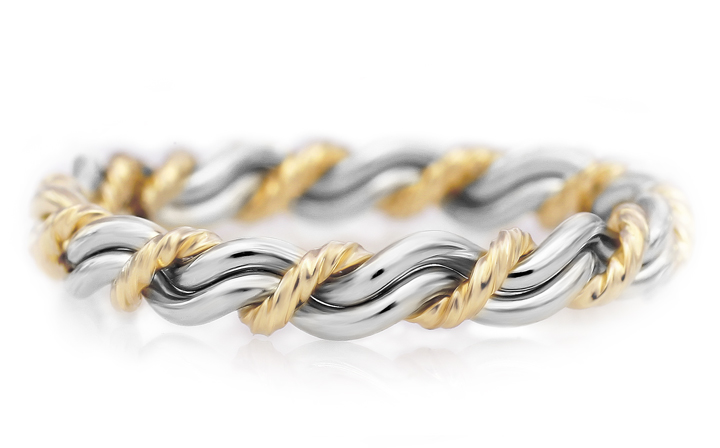 You can choose if you want your God strand to smooth like the other strands. Just write in the notes section of your order that you want the GOD STRAND SMOOTH. No charge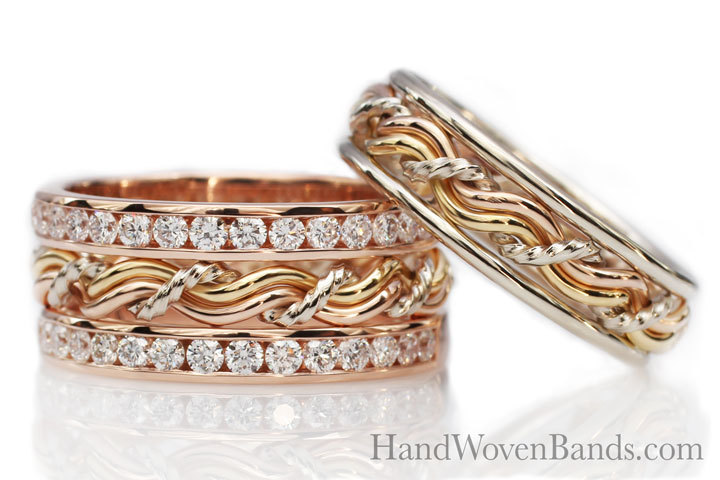 Any two Cord of Three™ rings with the same metals/colors can be made from the SAME BRAID.  We can make both rings from the same braid at no cost.
CUSTOM: Cord of Three™ Rings In Gold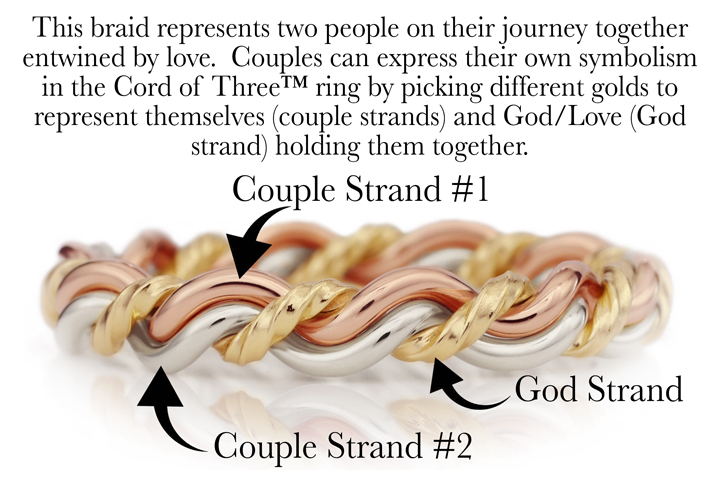 Todd has been an online retailer since 1998.

Lifetime guarantee

– as long as Todd is making rings we will always repair his rings at no cost to you if anything goes wrong.

Todd stays with you until you love your ring and it fits perfectly

30-day risk free

return policy if you don't love your ring
Guaranteed

Secure

online ordering
Never get stuck with a robot, Todd or Lyra will

answer the phone

and help you with your purchase.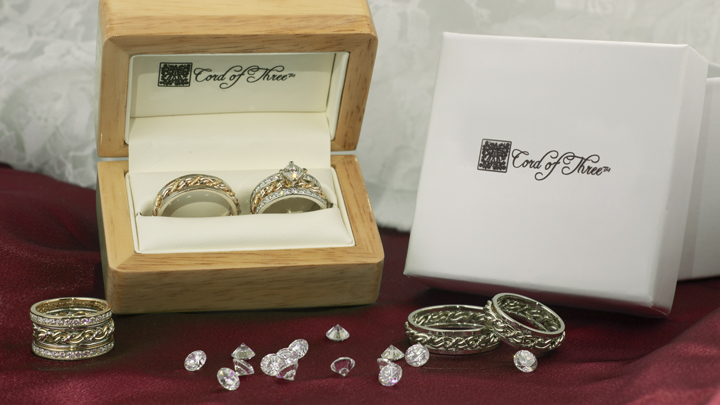 All of Todd Alan's designs are protected by copyright.