All of Todd Alan's designs are protected by copyright.
For almost thirty years Todd has been hand crafting one of a kind pieces of intricate jewelry. His self-taught signature style is treasured all over the world. Take a look at his collections. From discounted rings to completely new fabrications.
Pieces previously only sold in the Todd Alan Gallery. Due to distance measures we now offer these one of a kind pieces online. Once one is sold it will never be recreated again.
Since we have such a extensive exchange policy, sometimes rings need to be resized, exchanged, or remade. This a collection of one of a kind deals on standard braids and pieces that todd has in store. Once gone a deal is gone forever.
A brand new collection. Todd crafts a smaller version our Cord of Three so two rings can fit on one finger. Making a perfect engagement and wedding ring set.
Todd's braids woven into bracelets, hoop earrings, dangle earrings or necklaces. You can match your original Todd Alan Ring or make a new braid.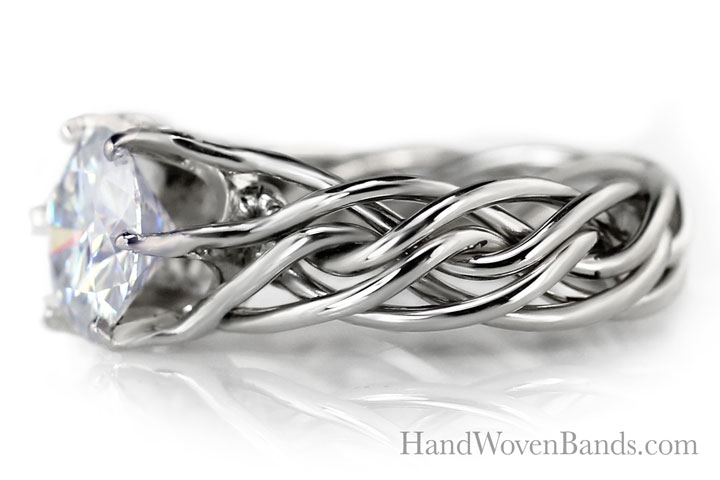 Overwhelmed? Give us a call or email! We are always happy to help and discuss your wedding ring choices. You can talk with Todd's daughter Lyra or schedule an appointment to speak with Todd himself. You can also visit us at our gallery in sunny Sarasota, Florida. The best hours to reach us are Tuesday- Saturday 12:00-6:00pm.
Call us at: 941-217-4969 Email us at: todd@handwovenbands.com