Woman's Customizations and Options
All of Todd Alan's designs are protected by copyright.
Todd's unique woven rings are unisex, it's the customizations and widths that can make the seem more "feminine" or "masculine". We do suggest women select the smaller and middle widths from our woven rings, especially if you have smaller hands or want a daintier look. Todd has compiled his recommendations for women's ring customizations below.
Please call if you have any questions. 941-217-4969.
You Design It - Todd Makes It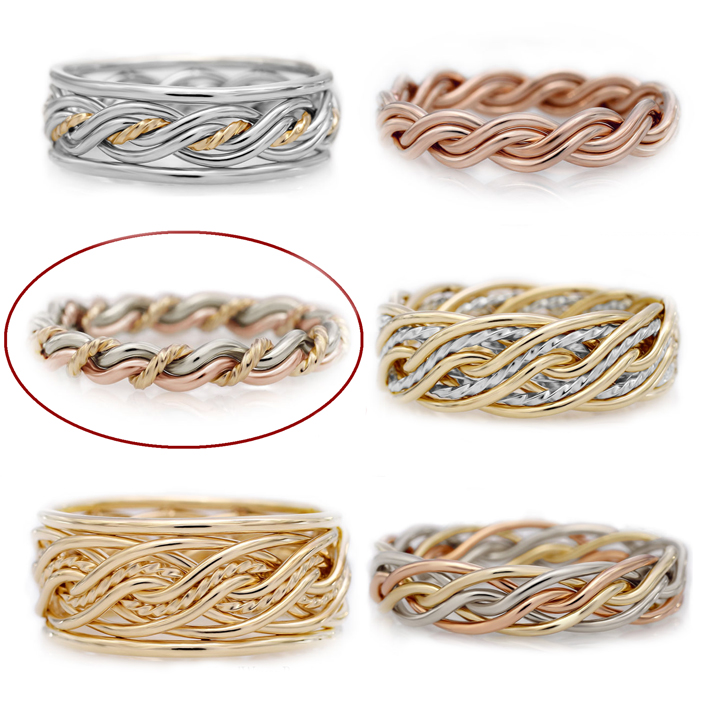 (Pick Your Braid, width, and metal colors and Add Braid to Cart)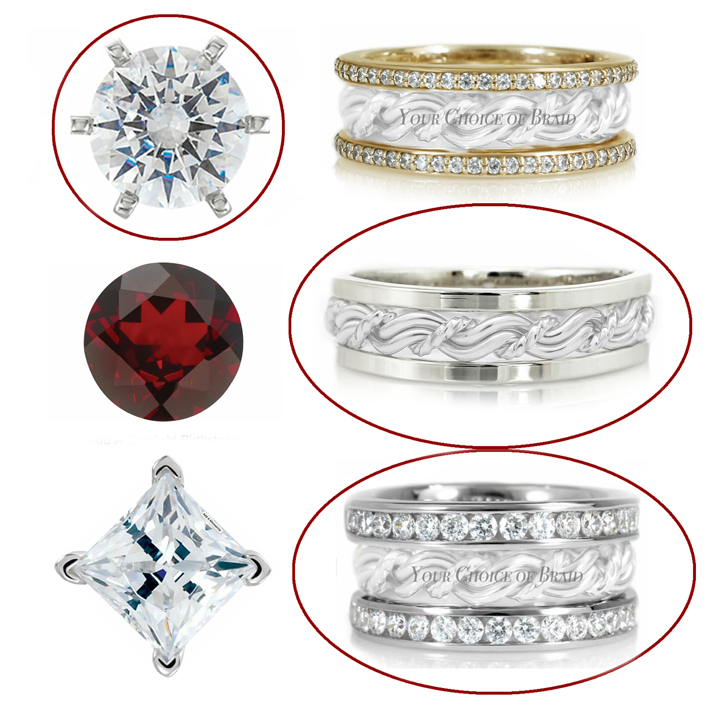 (Customizations are optional. Add Any Customizations to Cart)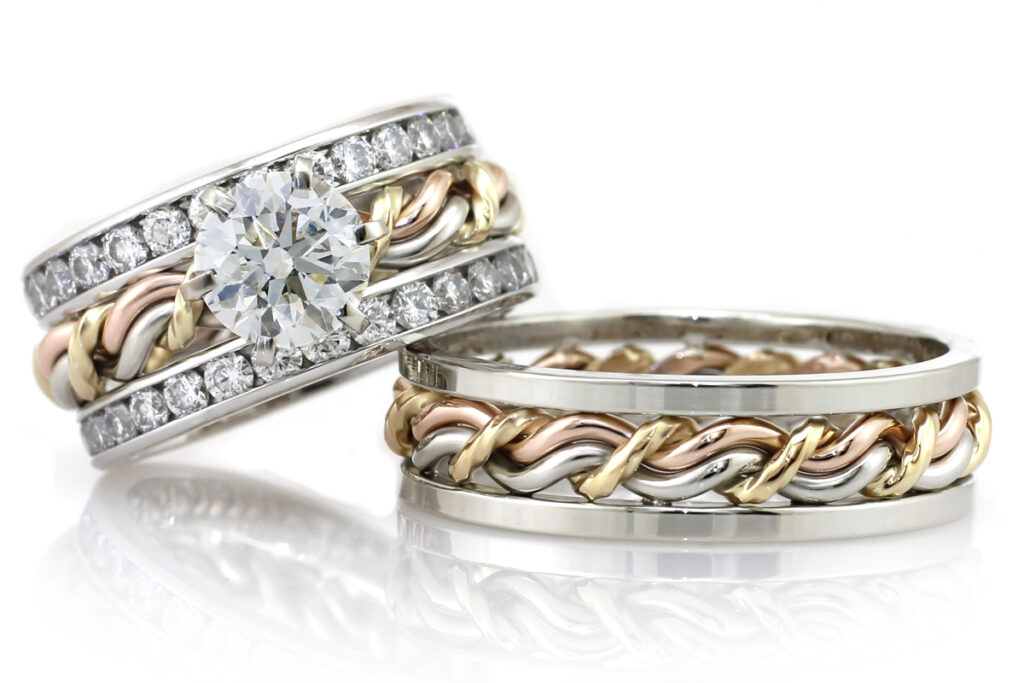 Todd will then Handmake your Rings